This site uses cookies. By continuing to use this site, you are agreeing to our use of cookies.

Learn More.

New and confused? Can't post? Looking for information regarding account approval? Check out our

website guide

to see if any of your questions are covered there! If your questions aren't covered under our guide, post them up in your introduction thread or the help forum.

Dismiss Notice

We are currently accepting applications for multiple staff positions. Check out our

Site Announcements

forum for details!

Dismiss Notice

It's time for another voting drive! As with previous voting drives we will be sending out voting reminders once a day for the first week of a new voting cycle. This helps to get a good position in the top rankings early on. For people wanting to help out around the site but who can't necessarily contribute in other ways, this is a great way to help out. I can't understate how important voting is. Almost all of our traffic comes from TopRPSites, and when we aren't in the top rankings, we don't draw in new users. So get on in there and

vote for Storyteller's Circle!

Dismiss Notice

So as some of you may already know, we're looking to get the website's platform updated to the newest version of Xenforo. The newer platform (Xenforo 2) comes with a lot of solid features and bug fixes from the original Xenforo. To reach this end we have setup a

donation campaign

for people interested in helping out.

Dismiss Notice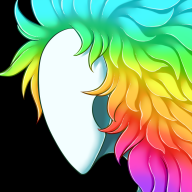 Gender:

Female

Location:

Occupation:

The Maker of Monsters
Drackana Darastrix
Artist and Monster Maker, Female, from Monsagir
That moment when you go to leave work and your car is covered in snow... Dec 23, 2017
Drackana Darastrix was last seen:

Aug 9, 2018
Loading...

Loading...

About

Gender:

Female

Location:

Occupation:

The Maker of Monsters

Hello!
My name is Drackana and I am an avid writer and artist! I love to RP and draw monsters, beasts, and half human creatures. I prefer Fantasy, Medieval, or Sci-Fi RPs. I am quite friendly and dont mind meeting new people, so feel free to hit me up with a message.

I am also a creator of a new world, Monsagir, a world filled with magic and amazing monsters that have never been seen before, or maybe they have...This world has a unique ability to connect with other realms and dimensions through the Rainbow Sea. Sound interesting? Feel free to ask questions about the land or its occupants!

Interact

Signature

​

Loading...

Loading...