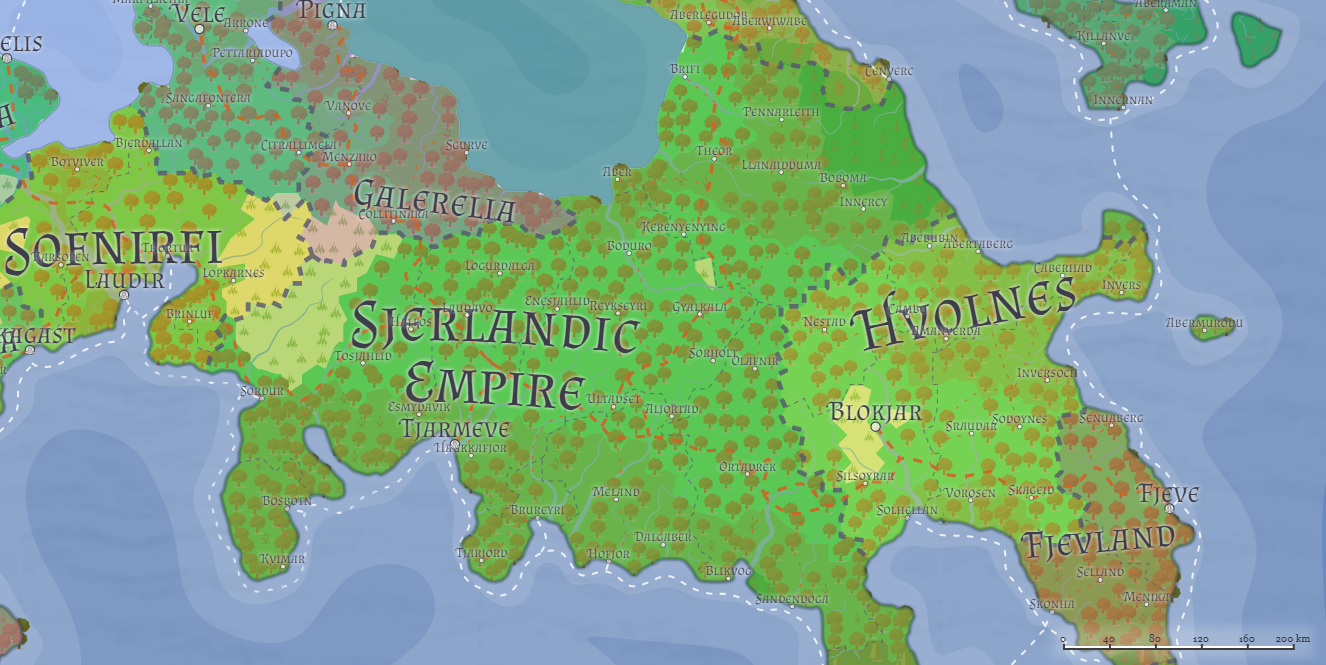 ROLE PLAY Adventure 1: FINAL DEFEAT.
It's been several years of a hard, vicious war with a very little victory against the enemy. Sjerland has been steamrolling through the region for the last four years with complete ease. The honourable knights of Hovlnes prove to be too slow and inefficient against the Sjerlandic troops. Their powerful armour and skills with the swords proved to be ineffective against the cannon fire and newly developed firearms. Now, they've won the war, a treat ceasefire has been announced and they would now be arranging the terms of defeat. Now land would now be handed over to them.
------------------------------
Word of the cease-fire had finally made it to a military camp in the middle of the forest. There were about 50 knights there, with the job of just patrolling the area and keeping a close eye on Boboma city. Each of the 50 knights was experienced in battle. Seeing the battle first hand for at least a moment. The camp consisted of a couple of tends and a main fireplace at the centre. It was starting to get a little late, the sun was beginning to set just when the message eagle had flown into the camp. In battle, eagles were a great way to transfer messages, especially at long distances to military areas. This one had been flying for several days with messages from the king. Their official seal was in the small letter it was carrying. It landed on the camp's birdcage and squawked a few times, getting the attention of the knights.