Squid Style: Clarinet Jutsu
*WARNING FOR THOSE WHO DID NOT READ THE INTEREST CHECK*
The following RP contains spoilers for the anime/manga series "Akame ga Kill!" If you have not finished the original manga or the anime adaption, there are details in the synopsis and the ensuing roleplay that will contain spoilers for both. If you wish to sign up, it is highly recommended that you are caught up before you do so.

~ SYNOPSIS ~​
Crime and corruption is overflowing in the Empire. The Revolutionary Army, host to assassination guild fore hire Night Raid, are our only solution under the crushing thumbs of the powers that be as well as the newly formed counter-group the Jaegers, led by high ranking sadist General Esdeath.

However, Night Raid is hit hard with a statement of superiority both figuratively and literally after an assault on their HQ by Jaeger member Dr. Stylish. Though successful in their defense and execution of Stylish and his forces, the group is forced to relocate to a remote hideaway in the Marg Highlands until a new HQ set closer to the Capital is scouted by the Revolutionary Army.

And most importantly of all: Night Raid commander Najenda has bolstered the ranks of the group by introducing fellow Revolutionary Chelsea and living Teigu Susanno, but that is not all she has called in, for the Revolutionary Army has been training a select class of soldiers who are adept with the use of Teigu, and so, have sent over a portion of their ranks to join Night Raid -- they are dubbed "Fresh Blood".

Just who are these new recruits? How do their abilities stack up to their peers? Will they succeed under their new environment? Or will more Night Raid blood be spilt upon the hands of the cruel Empire?

The only way to find out... is to kill.

~ CHARACTER SHEET ~​
Name:
Alias: (i.e. cool nickname)
Gender:
Age:
Appearance:
Background:
Teigu: (include appearance & abilities)
Character Theme: (optional)
Voice Actor/Actress: (optional)
Type "Kill" underneath your sheet to confirm that you have read the synopsis as well as the following section below.
(My Sheet)
Name: Silo
Alias: Burning Knuckle
Gender: Male
Age: 18
Appearance: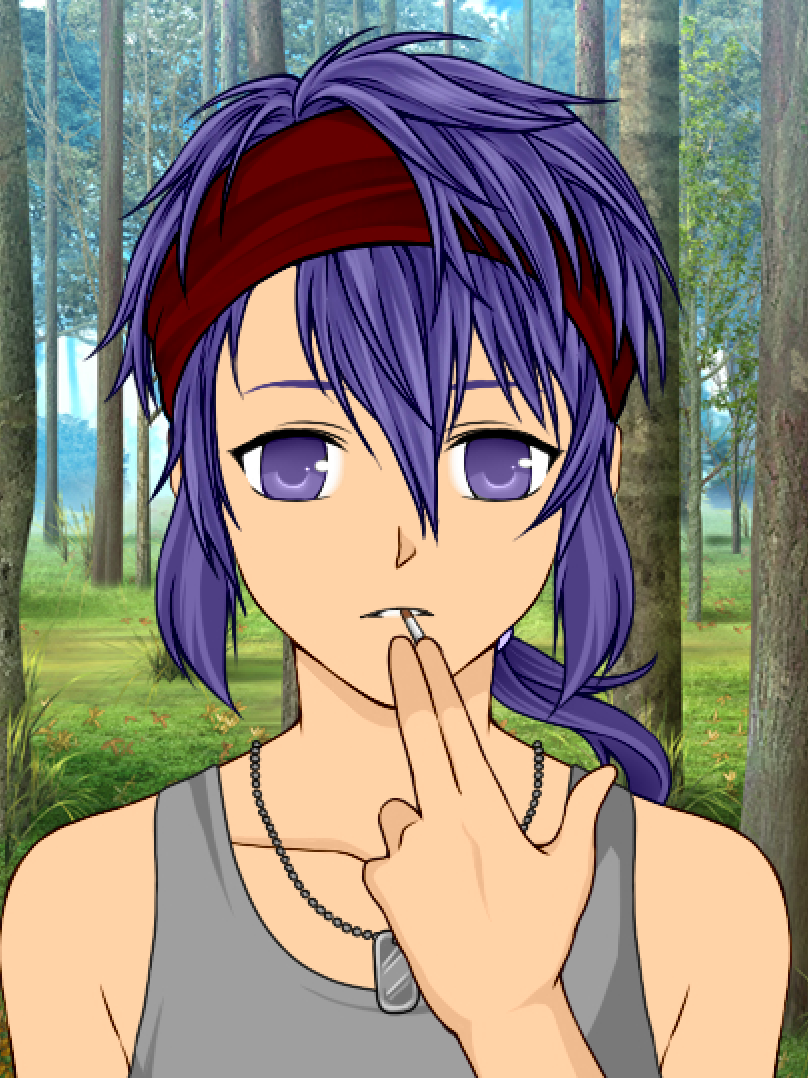 (just imagine the cigarette is a piece of straw instead lol)
Background: Silo was born and raised on a farm settled on the outskirts of the Empire. His family killed, tamed, and raised Danger Beasts and sold what they could produce with them on the market, such as meat and clothing. Silo, combining his know-how of the trade with his talent for boxing when trapping/taming Danger Beasts, was an exceptionally talented farmhand. He and his family lived a content life, but one day, they were visited by a brigade of military from the Empire who falsely accused Silo's mother and father were using their Danger Beasts' resources for a darker purpose. His parents were killed and the farm was raided, but Silo managed to escape. He hid out on the streets of the Empire before he was approached by the Revolutionary Army; they asked him to join them based on the rumors they heard about him using his skills to survive on the streets.
Teigu: Thermal Searing: Cybelle - a pair of gauntlets that heat up considerably to burn/mark whatever it strikes; can also create heated ripples and shockwaves on surfaces
~ RULES / POLICIES ~​
The source material is known for graphic violence, language, and sexual themes, but please try to keep posts that contain this content in moderation as to better represent said source material, not to upset the sensibilities of fellow players, or go against general site policies.
Try to post as frequently as you can despite personal business getting in the way.
Do not God Mod and do not attempt to kill other players if such a scenario presents itself. Be fair and be respectful.

Contact me in PM if you have a concern or query concerning the RP.

If you have questions regarding the lore of the series, consult the Akame Ga Kill Wiki or once again, contact me.
Last edited: