One Part Saiyan, One Part Demon
Day 1: The Adventure Begins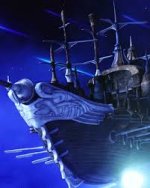 You find yourself waking up in a nice little bed with a nice view of the clouds outside... wait, clouds?
After a quick realization, you can deduce that you are on an airship. But how did you get there? All you can remember is your memories you have and falling asleep the night before. It is at that moment that you hear footsteps approaching your door...
It is up to you what you do now. Make your choices wisely. They will soon lead you home.
----
This is a 1x1 between me and
@Crow
​