Note: Signups here.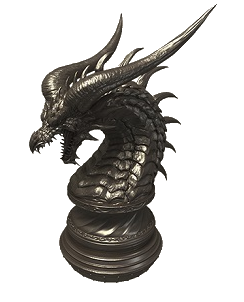 Our worlds have merged as one...
​
... worlds with different laws, realities and existences...
​
... worlds never meant to meet...

... to save our worlds...
​
... we need to work as one...

... and find the twenty-two pieces of the one who governs this cluster.​
---
A grand vessel soars the blue skies. The ones possessing it can see all that was down.​
"It's nice to know that we'll be back home soon..."
"Yeah, I don't remember the last time we went home!"
​
"The place where we first crossed paths..."
"I'll make sure to chow down on as many homegrown apples as I can when we reach there!'
​
---
The morning sun beats in your face like a torturous crowbar. Its very impact forces your eyes open as the environment flashes before you. Before your very eyes, you gaze upon what the land has to offer.
Mountains adorned all far corners of this land, as far as the naked eye could see. Forests were aplenty, or at least, sufficient, and you found yourself resting on a patch of soft, green grass.
However, you were not the only one there.
Surrounding you were others, lazing on the green grass. Perhaps they love it as much as you do, but what do I know?
It seems that everyone here, bonding with the equivalent of a green loamy blanket, was on the same boat, or soil if you would prefer.
Welcome, ladies, gentlemen, boys and girls, to the dawn of a new tale.
Cyphon Miracles
Prologue
Cast List
Amira
(Rage of Bahamut: Genesis) -
@Takumi
Ladiva
(Granblue Fantasy) -
@Jeremi
Luna
&
Nicola Adel
(Shadowverse) -
@Kaykay
Lyria
&
Sandalphon
(Granblue Fantasy) -
@York
Nicholas
(Granblue Fantasy) -
@Gummi Bunnies
Nikaido Saki
(Zombieland Saga) -
@Archmage Jeremiah
GUEST
-
Ian Archer
(Tower Prep) -
@Lucky
​
Last edited: