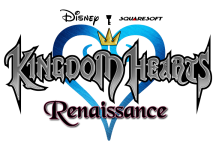 Since the beginning, light has served as a counterbalance to the darkness, especially in the hearts of men. Over the years, there have been many who sought to destroy the light and plunge the world into darkness, but for every such evildoer, there have also been a number of brave souls ready and willing to fight back against the darkness so that light may prevail. Sora was one such soul; together with the many comrades he has met in his young life - including his childhood friends Riku and Kairi, as well as the ever-loyal Donald and Goofy - he has fought to keep the darkness at bay wherever it may arise.​
However, Sora has mysteriously disappeared after using the Power of Waking to save Kairi. In his absence, the darkness has now become bolder than ever, rising yet again to claim more worlds. A new foe, known simply as Noctis, has now been abducting some of the light's greatest champions in other worlds and forcibly extracting the light from their hearts, leaving behind beings known as Wraiths who exist to serve him and to spread his influence throughout the worlds. But the light will not be defeated so easily; Sora's friends and allies - particularly Master Riku, Kairi, Donald, and Goofy - have taken charge of the search for him and for Noctis, seeking to stop the latter's plans before it's too late.
And more recently, newly-chosen Keyblade wielders and other new heroes have been emerging as well to help fight the darkness. Vanigx of Neo Midgar was among the first of these newcomers to obtain his Keyblade, and is currently with Riku and company in Traverse Town, where Master Yen Sid foretold they would soon encounter the other new wielders. In addition to this, there have been reports of crystals of pure light being spotted in some worlds, as well as Noctis and the mysterious Wraiths, who are searching for these crystals for some unknown reason.
The war between light and darkness continues...
Last edited: