The Sculptor
Administrator
The Convergence Series GM
Staff Member on Hiatus
Helix Securities Mission Report

Mission Personnel: Fareeha Amari

Mission Allies (if applicable): Mobile Exo-Force of the Korean Army, The Coalition, The United Nations

Mission Objective: Escort two former Overwatch operatives by train to Busan.

Mission Status:
Her hands leave the keyboard, and she holds them together at her chest. They're shaking again, as they always do when she thinks about this mission. It had taken up until the last day for a mission report to be filed, which was already so unlike her. She had always done the report first thing when she arrived home, when it was fresh in her mind. This mission was still fresh, even one week later...but for all the wrong reasons. They had seemed to be understanding; it was personal, after all. But that wasn't really the entire reason this mission made her feel this way.
She takes a deep breath, forcing her hands to be still. She has to do this today. She has to get over this...whatever it is she's feeling. Her hands go back to the keyboard.
Mission Status:
...she can go back to that one.
Mission Summary:
Okay. Here we go. Steeling herself, she types on the keyboard.
---
Day One
It didn't take long for the news of an attack on the comatose patients in Avalon to get to the Coalition. A mysterious assassin known as Reaper had infiltrated the hospital, and would have killed Genji Shimada and Reinhardt Wilhelm and who knows who else had he not been stopped. Still, it was definitely a serious problem, especially now; the Coalition had suffered so many losses in the aftermath of the Civil War that the extra protection needed couldn't be provided. The lives of every comatose patient were at stake, and they needed to decide the best course of action.
Fortunately, there were members of the Coalition that were from the same world as these three men, and they seemed to have intel. This man, Reaper, was a member of terrorist organization Talon, and he had been linked to the recent assassinations of former Overwatch operatives. It could be concluded, then, that the only two he was after were Genji and Reinhardt, and that moving them would keep Reaper from the others.
But where to move them was the next problem. What place could tgese two be taken where both they and civilians would be safe? The answer came from young Dae-hyun Park, a member of The Forge branch who had been there the night of the attack. His hometown of Busan had exceptional medical facilities, and would be more than willing to help he and his fellow MEKA operative. And thankfully, he was right. Busan approved the transfer, and they had a plan in motion. With a decoy headed to Watchpoint: Gibraltar, a Milae cargo train would be refurbished and sent to Busan. They would spare whatever aid they could, but ultimately this mission would be short-staffed. But at this point, there was nothing more to be done. At least the United Nations of this world offered a member of their private security organization to be on watch...
She stood there now, in the dining car, offering those gathered a polite nod.
"Greetings. I am Fareeha Amari, captain of this mission and operative of Helix Securities. On behalf of the United Nations, I thank you all for your service. From what I've been told, your organization is anti-terrorist just as we are, and we're more than happy to assist you and your patients."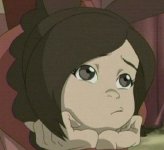 "She doesn't SEEM very happy..."
Young recruit Ty Lee whispered to those at her table. The guy sitting beside her, Dae-hyun Park, frowned.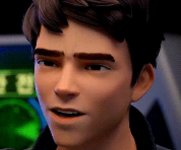 "Shh!"
He snapped back to attention before Fareeha could catch them. She didn't seem to notice anything off, though, and kept going.
"Now, as you all know, you are here to escort these two patients to Busan and protect them in case any dangers should arise. Barring any delays or errors, this train should reach Busan in three days' time. When we reach the Pacific Ocean, there will be a stop so that those on Gwishin duty can be outside during that time. Furthermore, if anyone should like to join me on guard duty in the evening, you are welcome to do so though it is not a necessity."
Fareeha brought up a holographic screen, showing the interior of the train.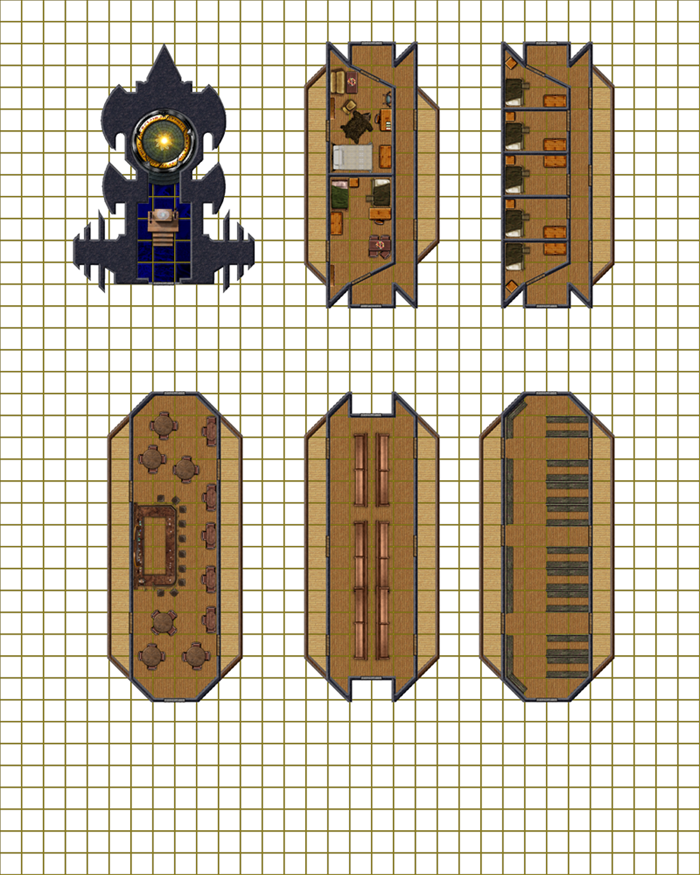 "We are on the Milae train, which has been modified to accomodate us all on this mission. This dining car is in the middle of the five. In front of us are the patient car and the passenger car, and behind us are the two cargo cars. Mechs and other large weaponry you may need are stored in there. All of you will be staying in the passenger car and can assign rooms however; the only exception is Beatrix, who will be staying in the room nest to the patients in case something goes wrong. This train is driven by AI, so there is no need to worry about crew. We should be in Arizona by tomorrow, just in time for Deadlock Gorge. I'll go over that in the morning. For now, get situated, and prepare however you need to. Thank you."
With a quick bow, Fareeha headed off into the cars before them, leaving you to explore the train or spend your time however you saw fit.
---
Cast List
@Jeremi
as Beatrix Z. Lucavi
@Sark
as Eric O' Grady
@Minerva
as Hana Song/D.Va
@Crow
as Knock Out
@Lucky
as Lincoln Campbell
@Takumi
as Lwai Aura Tibesti
@Alex Azure
as Pit
@York
as Ruby Rose​