Name: Dymos, Prince of Iron
Domain: Industry, Invention, imperialism.
His color is Burgundy
Abilities: Dymos, being molten iron in form, has the ability to form and fire molten metals as his primary means of defense. His domain allows him to be highly creative and think quickly, and this manifests itself in a silver-tongue.
Flaws: Often greedy and short tempered, Dymos is easily provoked.
Strengths: Creativity, Control over metals, highly mercantile mind
Weaknesses: Greedy and easy to provoke, Over-exertion has resulted in his 'death' before, and it took a thousand years to recover. He is easily tempted by power.
Appearance: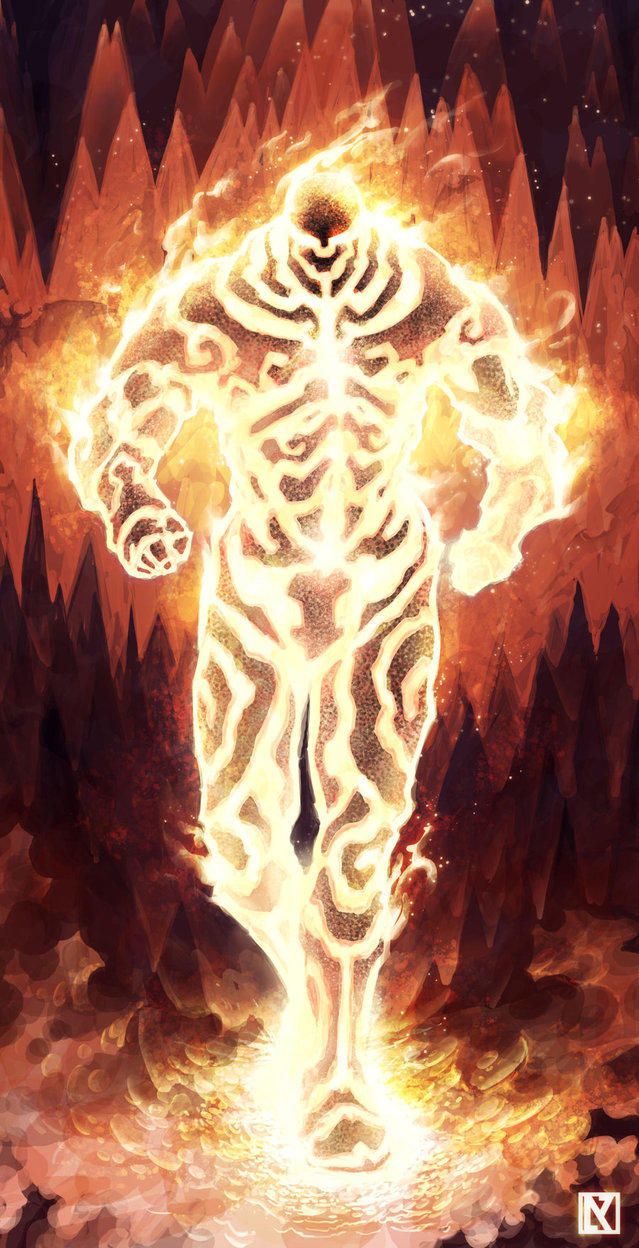 Image by Nicholas Kay
Giant figure made out of deep red, molten iron, His face a white hot brand, depicting eyes, a brow, and a nose.
Motivations: His ultimate goal is to create something that is more then the sum of it's parts: Something that invents something greater then it's inventor. Everything he does he does for the sake of self-glory.
Last edited: