Endearing Misanthrope
The Convergence Series GM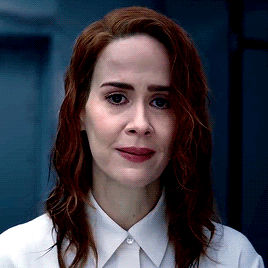 "My name is Dr. Ellie Staple, and I'm a psychiatrist. My work concerns a particular type of delusion of grandeur. It's a growing field. I specialize in those individuals who believe they are superheroes."
...
"You may not remember it very well, but you were admitted to this institution some time ago in order to be rehabilitated, and I'm very proud of the progress you have all made. In no time, you will finally be able to return to the world as healthy members of society."
---
View attachment 10606
Whoever you are, or rather, whoever you once thought you were, you are now a patient at Raven Hill Memorial Mental Institute. If there's one thing you have in common with the rest of your fellow patients, it's that you once believed that you were someone you were clearly not. Whether it was a superhero, a dark lord, a time traveler, or anything else, you have since come to accept the truth. You are really just a normal human, with no special powers.
However, just as your treatment draws to a close, it seems that there are a few patients who still haven't managed to be rehabilitated completely.
For one, Elijah Price thinks he is a supervillain mastermind named Mr. Glass, and for some reason, he just can't stop talking about some grand plan that he has been carefully laying out ever since you had first gotten here... whenever that was, not that you can remember clearly. Not that any of it matters so much. Surely, Elijah will be rehabilitated in all due time.
And yet, you just can't shake the feeling that he is honestly as dangerous as he claims to be. But what could you possibly do about it?
After all, you're just a normal human being.
---
View attachment 10607
So, yeah, this event will be an Illusion event with a bit of a twist. Whereas other Illusion events involve the main cast having their identities completely erased with no memory of who they once were until the final act, this one is a little different as you might have guessed. Also, in line with our recent trends, this will similarly not have any special roles in it.
While your character is still stripped of their original identity in familiar Illusion fashion, this time, they'll be able to remember their original name and perhaps even a small inkling of their past life, but recontextualized in their minds as delusions, but we'll still go through with the matter of them having a fake Illusion identity as well. Basically, just cutting a step or two out of the usual process. Otherwise, should still be straightforward as can be.
---
View attachment 10608
1.
Naturally, all of STC's rules apply here.
2.
You should know the drill by know. Remember to be civilized. I'd also say no godmodding but I guess that'd be a bit hard under these circumstances, as powers will be nerfed for the duration of the Illusion. You're at my mercy, after all.
3.
Just one character per player. No duos this time, as it seems to be Illusion tradition at this point.
4.
Wow, this section was a lot shorter than I expected it to be. This isn't actually a rule, I just wanted to use up space.
If you have any questions about something I might have forgotten, do feel free to ask! Certain rules and processes may or may not be added and removed on a whim.
---
View attachment 10609
Appearance
: Self-explanatory. Just a picture is fine if you'd like. Feel free to use different pictures between your Illusion and true identities to emphasize how they look under the Illusion.
Illusion Name
: What is your character's name? Feel free to just use your character's canonical name, or make up a new name if you want, especially if it's considered an unusual name by the standards of real life.
Illusion Biography
: Now that you've undergone treatment, what is the background of your character's Illusion identity? Can be as brief or as in-depth as you'd like.
Other Info
: Any info of note you'd want me to know about.
Appearance: Self-explanatory. Just a picture is fine if you'd like.

True Name: What is your character's name? Do they generally go by an alias/nickname?

Age: Chronologically, how old is your character? Optional.

Canon: What does your character originate from? If your character is an OC, just say "OC." If your character is an OC specifically from an established canon, put the name of the canon and "OC" next to it, for example "Star Wars OC" or so.

Powers/Abilities/Equipment: What is your character capable of, and if they have notable items they carry around, like weapons, is there anything special about them? Just a Wiki link is fine.

Short Bio: Just a short summary of their background, and perhaps even from what point of their timeline are they taken. Even just a wiki link is fine.

Other Info: Optional. Just basically any extra info you feel is necessary that you want me to know about.
... I think that should be it.
---
View attachment 10610
@Gummi Bunnies
as
Chloe Winters
Chloe Ironside (Ciconia When They Cry)
@Rwac96
as
Clark Kent
Clark Kent (DC Comics)
@York
as
Eno Liberi
Mephisto (Arknights)
@Capri
as
Erin Natick
Ena (Ena)
@Takumi
as
Hagusa Fujisaki
Yukine (Noragami)
@Lucky
as
Liam Bishop
Bishop (DC Comics)
@Jeremi
as
Michelle Curry
Makkari (Marvel Comics)
@Minerva
as
Morgan Yu
Morgan Yu (Prey)
@Not a Writer
as
Natasha Matsushita
Tatsumaki (One Punch Man)
@Yun Lee
as
Ronald Ness
Norton Campbell (Identity V)
@Josh
as
Sylvia Li
Sersi (Marvel Comics)
​
Last edited: