Booker, are you afraid of God?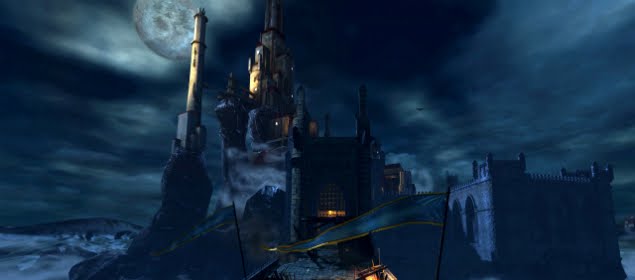 "HOLD STEADY, MEN! WE CAN'T LET THEM INTO THE ENCLAVE!" A female voice shouted. There was slashing of swords, clashing of armor, and shouts of combat. blood stained the wood and stones in front of the city, Castle Neverwinter towering above them, clouded in shadow.
"Don't let Valindra take the gate!" A male voice shouted before it was cut off by a gagging sound.
"General Sabine, we can't hold out here much longer." another soldier shouted. "We need to fall back! We overreached!"
The woman would turn her head around to see that the line had broken. She nodded and slashed her sword.
"FALL BACK! HOLD DRAGON BRIDGE!" The woman shouted to the soldiers. There was another clatter of weapons, and the shout of "FOR NEVERWINTER!" as they turned to retreat.
From nearby, a figure would watch as the soldiers ran back to their defensible point. To their safe have that she was attempting to siege.
---
The Multiverse screamed. It was in pain, it was dying. Its heroes were being actively killed, its villains rising up. They were causing issues, thus it decided to go further. Pull from the bottom of itself and reach into the greater multiverse in an attempt to save itself.
Wherever you were in your world, whatever you were doing, if you closed your eyes for the briefest moment, you would feel a cold wind blow. You heard a great flap of wings above your head, felt the sensation of being carried. It was brief, but you felt it.
When you opened your eyes, you were in a city, but not one you recognized. Buildings looped above you and surrounded you. Unfamiliar sights and sounds pervaded your senses, and people mislled about normally despite the strangeness of it.
If you would close your eyes again, you would get the same sensation, only to open them in a completely separate city. This one seemed much more normal, the sky above you was blue with slight clouds, and
You appeared to be in some sort of city market. Merchants around you hawked goods, bards played songs on instruments, and children played. Everything seemed calm and peaceful. A woman stood in the shade, looking around. On her chest was a pin with a harp.
Several carts with wounded soldiers would drive through the city blocks towards the market, on the back of one would be a large dragon skull with a brunette woman riding in front of it. "Hail General Sabine! Hero of Neverwinter!" The man at the front would say. "Once again she fended off the hordes of the lich Valindra!"
A cheering crowd gathered around
, curious to see what was going on.
Meanwhile, several women in dresses and masks would walk around amongst the crowd. They all had different appearances, with several dwarves, elves, and tieflings standing in between the humans. They held several fliers in their hands. "Please come to
The Moonstone Mask
." they said, handing them out to various crowd members.
Where would you go?
---
@Alex Azure
as
Alucard
(
Castlevania
)
Yours Truly as
Aqua
(
Konosuba
)
@Takumi
as
Arslan
(
Arslan Senki/Heroic Legend of Arslan
)
@Crow
as
Clarisse
(
Granblue Fantasy
)
@dark
as
Dante Aligheri
(
Dante's Inferno
)
@York
as
Elizia
(
Runescape
)
@Lucky
as
Fjord
(
Critical Role
)
@Hahli Nuva
as
Lucina
(
F
ire Emblem)
@Ver
as
Kazuma Satou
(
Konosuba
)
@Kaykay
as
Megumin
(
Konosuba
)
@Gummi Bunnies
as
Merlin
(
Fate Series
)
@Bark
as
Nino
(
Fire Emblem
)
@Archmage Jeremiah
as
Poppy
(
League of Legends
)
@CrunchyCHEEZIT
as
Richter Belmont
(
Castlevania
)
@Ottonomous Ghost
as
Ryze
(
League of Legends
)
@Yun Lee
as
Taric
(
League of Legends
)
@Jeremi
as
Scorpia
(
She-Ra
)​
Last edited: