Endearing Misanthrope
The Convergence Series GM
Link to
sign-ups
.
---
Prologue
"
What the World Lacks"


"So the board is set, and the game has begun. Let us see how these dear humans will contend with someone worthy of the title of a god then."
Othinus was ready. As were her dubious allies, Dio Brando and Enrico Pucci.
The question was, was the rest of the multiverse ready?
---


"Dear me. Where should I start?"
Knowhere, the new headquarters of the Coalition for some time, was bustling with activity, moreso than it had seen in quite a long time.
It had been around a day or so since Kyoko Kirigiri, leader of the Coalition, the most prominent force of multiverse protection, had declared a state of emergency and requested for a multiversal summit between the prominent organizations immediately. For what reason exactly was initially unknown to everyone else, the only reasoning she had given being that she had a great lead on the whereabouts of the evil Revanchist, their elusive enemy that had evaded capture for so long.
Whatever this so-called lead was supposed to be, it was something she urged -- or even
demanded
-- that everyone be present for. Such a move would have been considered bold, considering the uncomfortable friction between each organization ever since the civil war, but it seemed as though she believed this was important enough to warrant such a grand meeting.
Representatives from the United Universes, the "official" governing body of the multiverse for the most part, and ODMA, a relatively new ally that had abruptly risen from the shadows and quickly proven itself to be an efficient asset, were abound, wondering what the buzz could possibly be. And as everyone was gathered into the meeting room of the station with the help of senior Coalition members, an unfamiliar looking blonde man, unaffiliated with any of the organizations it appeared, stood at the front next to Kyoko, along with a small number of other unfamiliar individuals.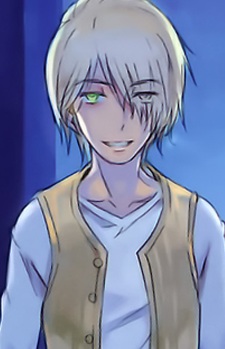 "We've got quite an impressive gang gathered here, haven't we? I wonder if it'll be enough though..."
The man let out a light-hearted chuckle that contrasted against the serious mood of the room, not that he cared that much,
"None of you know who I am. My name is Ollerus, and I am one who came tragically close to becoming a Magic God."
With his arms nonchalantly folded behind his back, he shifted his position slightly.
"I come to you at this moment because something dire is afoot, so I'll go ahead and skip the pleasantries if it is alright. I understand that you're all at odds with this Revanchist organization, and while I'm loath to ask how it's been going, trying to track them down and take them out, I'm here to tell you that they are on the move. And leading that move are three figures that you should take heed of. One of which is an incomplete Magic God from my world known as Othinus, whose grand power is matched only by her ambition. She, in particular, seeks to complete a mystical artifact called Gungnir, split into two halves. She already has the handle, and I..."
Ollerus stopped, before raising the tip of a golden spear in his hand,
"... have the other part. If she successfully collects Gungnir, she will become a true Magic God and become just that; a god, far more powerful than you could possibly imagine."
"But that is not all. Working with her are two men, Dio Brando and Enrico Pucci, both of whom are also as powerful as they are ambitious. They, on top of Gungnir, seek another powerful artifact. A one-of-a-kind object unique to one world. An Arrow that can grant its user unimaginable power... if they prove worthy, that is. This Arrow in particular belongs to my dearest associate. Won't you introduce yourself, Mr. Giovanna?"
Ollerus gestured to one of the other unaffiliated parties next to him, a young blonde man that, if no one else, Ben and Schala might find familiar.
The young man he'd gestured to took a step forward, nodding to Ollerus.
"Thank you, Ollerus,"
he said, looking out at the sea of the individuals before him.
"Buongiorno, everyone. My name is Giorno Giovanna. Some of you may recognize me, but for most of you, I am the protector and guardian. . ."
Giorno paused as he withdrew an ornate arrow-like artifact from his coat.
". . .of this Arrow."

"To put it simply, Dio Brando is my father."
"I will spare you the details as we are pressed for time, but my father is an incredibly manipulative and powerful man, whose legacy persisted long after his death at the hands of Jotaro Kujo. From what I understand, he achieved immense power and immortality by rejecting his humanity centuries before I was born. He terrorized the Joestar family for centuries by influence alone before being killed by Jotaro Kujo. I've already dedicated myself to putting him down personally."
Abruptly, a tall, stoic man clad in a flowing white coat and hat took a step forward, crossing his arms and sighing.
"Good grief. . .he wasn't content with staying dead for long. It's likely DIO's alliance with Othinus won't last long if he can acquire the second piece of Gungnir and Giorno's Arrow."
". . .Are you going to introduce yourself?"
"Oh, right,"
the man nonchalantly said, looking out at the group himself.
"My name is Jotaro Kujo. Like Giorno said, I traveled to Egypt with a group of allies many years ago to stop DIO before he became too powerful for anyone to handle. Back then, DIO had assassins waiting for us everywhere we went. If he and Othinus know that we're coming, they may have goons waiting for us wherever we go."
Giorno nodded to Jotaro, deciding that there wasn't much else to say. He shot a look to Ollerus and took a step back.
With a nod, Ollerus continued again.
"I shan't go into specifics unless you'd like to ask for them, but needless to say, if our dear villains were to get their hands on both the completed Gungnir and this specific Arrow... It would spell catastrophe for the entire multiverse. Never mind how powerful you think you are, individually or not. If both of these objects fall into the wrong hands, no one can stop them. They could even destroy the multiverse entirely and remake it as they'd like if they felt so inclined. Even as we currently speak, they are aggressively on the move, drawing ever closer to their goal."
"And right after Great Spirit Verius was snuffed out on Ash too... If these three manage to find the other Great Spirits, then there'll be no natural defense. They'll be able to overwrite the others' power with that much power,"
Sorey of the Coalition's Exorcist Branch commented with a troubled tone,
"Aska and Chronos especially... We need to find those spirits, wherever they are in the multiverse, and ensure their survival!"
"Indeed,"
Ollerus nodded,
"No doubt that if there's a natural tether that binds the multiverse's stability, they will also be at work to destroy those as well, just to be sure that there will be no interference. Like a disease that actively decides to overcome the body's natural defenses. That's why we must stop these three before they can accomplish what they like."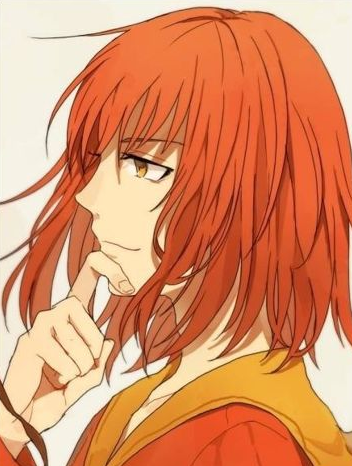 "And that's where I come in,"
another one of Ollerus's unfamiliar associates spoke, holding a similarly smug and relaxed expression despite the grave situation. Holding his chin, the long-haired man went on.
"My name is Fiamma of the Right, and believe me, I'm no stranger to these multiversal affairs."
"Fiamma of the Right?! As in... the mastermind behind the Fiamma Incident?!"
Sorey exclaimed in shock.
"Oh? It appears my endeavors of old have brought me fame across the multiverse. Surely I'll have to ask Carissa about this later,"
the man laughed lightly,
"But worry not. While I may have been wicked once upon a time, as you can see, I am reformed, and working out of the kindness of my heart to help save the multiverse,"
he said in a tone that was almost too friendly to be true.
Scratching his head irritably, another associate of Ollerus, a spiky-haired teenager, grunted lightly.

"For the most part, at least, but let's not... linger on that,"
the boy said,
"As for me, name's Touma Kamijou. I've also been involved in these past events that I guess you people have recorded, so if not these two guys, take my word for it when I say, Othinus and the others are like no one you've ever faced before. This is no laughing matter."
"If I can speak again..."
The man named Fiamma of the Right cut in,
"To keep things brief, I alone hold the power to track down Othinus, at least by detecting the great power she exudes. However, the multiverse is... quite a spacious area, after all. Tracking what world she is in will take some time, but it is of utmost importance."

"It is to this end that while Fiamma of the Right tries pinpointing Othinus's location, I suggest you all convene with each other and get ready. This might be the most important event in the history of the Coalition's operation, so I understand this might be a lot to take in, but it is imperative that you're all ready for this. The multiverse depends on us, here and now,"
Kyoko, effective leader of the Coalition, advised.
"If you have any further questions, don't hesitate to bring them to myself and Commander Naegi, or Ollerus and his associates. In the meantime, the Armory is also free to peruse, mostly for those of you who might be unarmed and ill-equipped as you are to handle any enemies. Understood? Once we've managed to track down Othinus, we will immediately reconvene here and the mission will begin. Dismissed for now."
With that all said, you were free to do as you pleased for now, whether to discuss the situation with anyone else involved, to inquire further about the situation with Kyoko and Commander Makoto Naegi, or with Ollerus and his associates, to step toward the Armory, or do anything, really.
Use your time wisely.
Cast List
@Crow
as
Ben Tennyson and Max Tennyson
(Ben 10)
@Atomic Knight
as
Billy Kaplan
(Marvel Comics)
@Krieg
as
Captain Falcon
(F-Zero)
@Takumi
as
Chise Hatori and Ruth
(The Ancient Magus Bride)
@Minerva
as
Cordelia
(Fire Emblem)
@Hood Rat
as
Diego Brando
(JoJo's Bizarre Adventure)
@Gummi Bunnies
as
Dlanor A. Knox and Willard H. Wright
(Umineko no Naku Koro Ni)
@Hida Tomonatsu
as
Gaius
(Fire Emblem)
@CrunchyCHEEZIT
as
Giorno Giovanna and Jotaro Kujo
(JoJo's Bizarre Adventure)
@Cromartous
as
Jiren and Toppo
(Dragon Ball)
@Jeremi
as
Jolyne Cujoh and Ermes Costello
(JoJo's Bizarre Adventure)
@Donder172
as
Jordshan Limbdell and M1-4X
(Star Wars)
@Kaykay
as
Leivinia Birdway
(A Certain Magical Index)
@Yun Lee
as
Libra and Severa
(Fire Emblem)
@dark
as
Marcus Wright and Kyle Reese
(Terminator)
@Space_Candy
as
Markus and Simon
(Detroit: Become Human)
@Alex Azure
as
Mason Moretti and Macy Moretti
(OC)
@Lucky
as
Phil Connors and Rita Hanson
(Groundhog Day)
@MelodyMeister
as
Russia
(Hetalia)
@York
as
Schala Zeal
(Chrono Trigger)
@Ver
as
Touma Kamijou
(A Certain Magical Index)
@Josh
as
Wanda Maximoff
(Marvel Comics)
@Hahli Nuva
as
Will Vandom
(W.I.T.C.H.)
---
Chapter 1
Chapter 2 - Story Update - Intermission 1

Chapter 3 - Intermission 2
Chapter 4 - Intermission 3 - Dead End
Chapter 5
Chapter 6
Final Chapter
Epilogue
​
Last edited: