The Sculptor
Administrator
The Convergence Series GM
Staff Member on Hiatus
Day One

I still have no idea what happened. I'd gone to sleep, only to wake up in a bed that wasn't mine, in a house I'd never seen before, surrounded by people I didn't know. And by the looks of it, they were all as confused as I was. Where were we? Where did our friends go? We all asked the same thing. I knew right away when I couldn't find him that I needed to leave...but where would I go? Where did he go? I couldn't answer that. I still don't know where I am...but a group here is concerned. A large part of their town is missing, and I woke up in the mayor's house. They're confused and scared, and I can't just leave them like this. It wouldn't be right. I'm sure he would do the same, so...

...I guess I'm a mayor now.
---
Somewhere to Belong
The first thing your body registers is the cold. In fact, the chill might just be what woke you up. Your mind is blurry, your memories hazy. It feels as though you blacked out, but from what? Does it even matter right now, especially considering there're a more pressing matter at hand: you have no idea where you are.
This place is completely clouded by fog, but you can still see lights hanging from steel beams in the distance and glowing from behind windows. The sky is a bloody red, and the entire area feels...wrong. Twisted in a way that lets you know this isn't right. Are you in danger? Maybe. This seems like the setting of a nightmare.
All around you are other people, waking up like you. What's going on? You've never seen these people before in your life...one person seems to voice that as they come to.
"Wait a minute...who are all of you?" A teen looked around, taking a step back from you all. She looked to be quite frightened.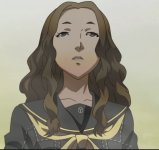 "Did...did you all get pushed into the television, too?"
---
Cast List
@amwexia
as Adeleine
@Sark
as Blanka
@Takumi
as Calista
@Raynar Saassin
as Captain Brenner
@Jeremi
as Cindy Aurum
@Lucky
as Lady "Tippi" Timpani
@Minerva
as Serah Farron​