SYMPHONY OF TEYVAT
A Genshin Impact Multifandom RP
---
Prologue
"Welcoming Party"
Everything around you was dark. Frighteningly dark. So dark you wouldn't even have known you were alive had it not been for the sensation of water dancing across your feet.
Soon, a light shined beneath your feet. You could see the cosmos beneath you, the stars coalescing into a bright blue cosmic pattern.
You could see yourself glowing, and soon stars started to raise around you. If you looked very closely you could see what looked like people in those stars.
Suddenly, booming through your mind, a perky, feminine voice spoke.
"
Terribly sorry to do this to you, dearies, but my world's in crisis, and you're the only ones who can possibly help,
"
It was at that moment that the stars started to separate, a bright blue split the stars leaving only a black void.
"
Might wanna hold on tight, this could get nasty,
"
You felt yourself get pulled into the void, as with the other stars, and everything started to go upside down.
"
Alright, let's start with the basics,
"
says the voice, clearing her throat,
"
My name is Alice, nice to meet you all~! Like I said, my world's in grave danger. It's being attacked by a force beyond anyone's comprehension!
"
You felt eyes peer down on you. Sinister, jet black eyes.
"
She calls herself the Tsaritsa, and none of our magic seems to work on her,
"
The eyes began to glow a bright white.
"
I don't know what she wants. She's somehow cast herself into complete unknowability to even me! And I'm omniscient!
"
The glowing eyes split before reforming into seven strange hourglass-looking things.
"
But she seems to want these. These are gnoses, they make gods, well, gods,
"
Four of them disappear, leaving only three. A teal one in feathers, an orange one with rocks, and a purple one with bolts of electricity.
"
She's taken four already, leaving only three left. It seems hopeless, but you're coming here, and we think outlanders like you can be the ones who finally put her to rest! At least, I hope. I do hope you can fight,"
The three gnoses dissipate, but you feel yourself getting dizzy, and soon the world starts to go black.
"Oh, err, I forgot that universal travel does this,"
Alice says, her voice suddenly becoming stressed,
"Uhh…. Save my world, please! Find the gnoses! Protect the archons! Defeat the Tsaritsa! Please!"
As everything went black, you heard Alice speak one last time.
"Good luck!"
---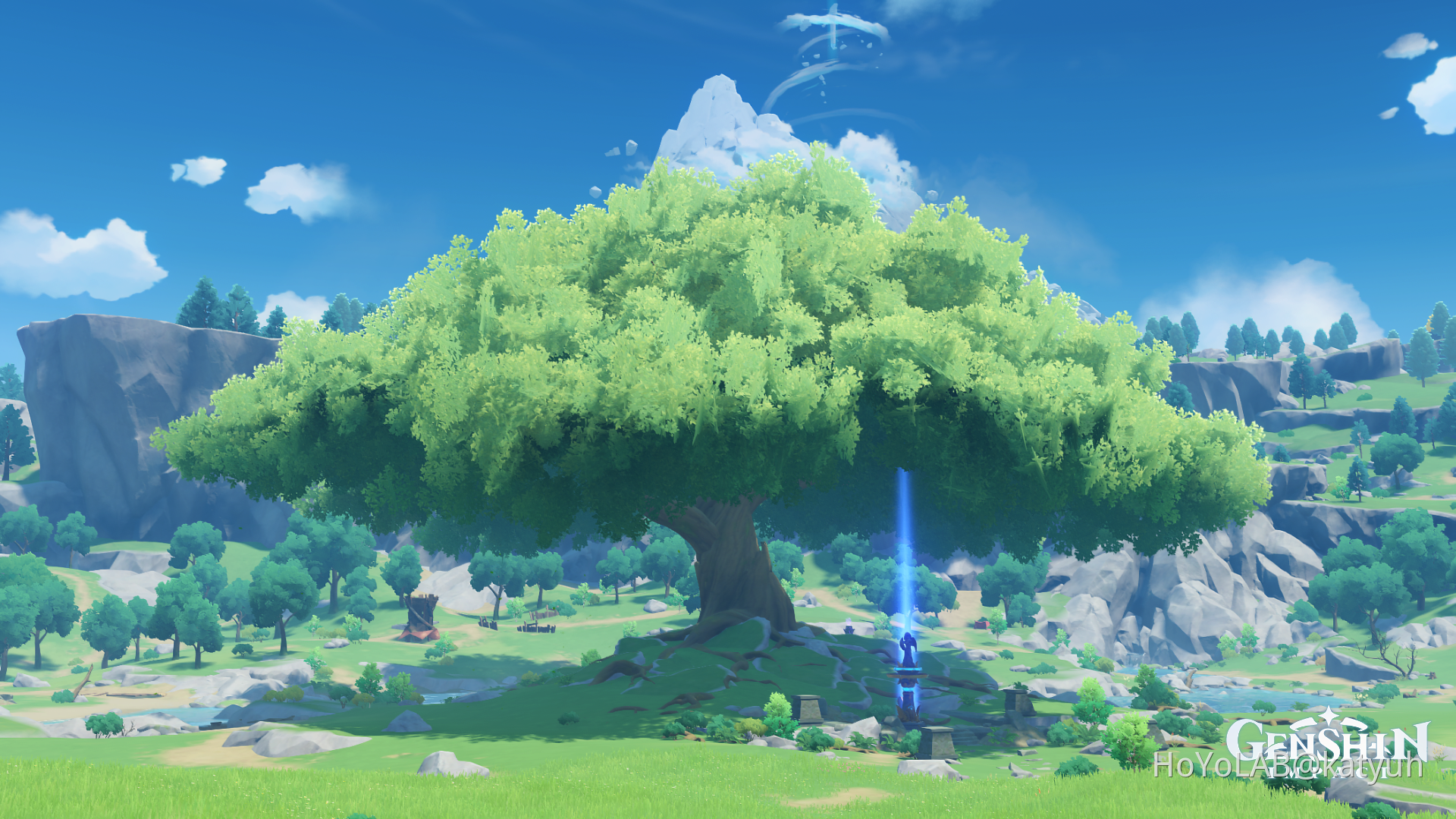 When you all awoke, you found yourselves underneath a tree, resting on large roots and rock formations. Behind the tree, you could see a stream. In front of the tree, a statue of a strange winged person stands tall on a golden pedestal.
Among you, a girl with numbers on her jacket pulls out a switchblade and brandishes it, waving it around wildly.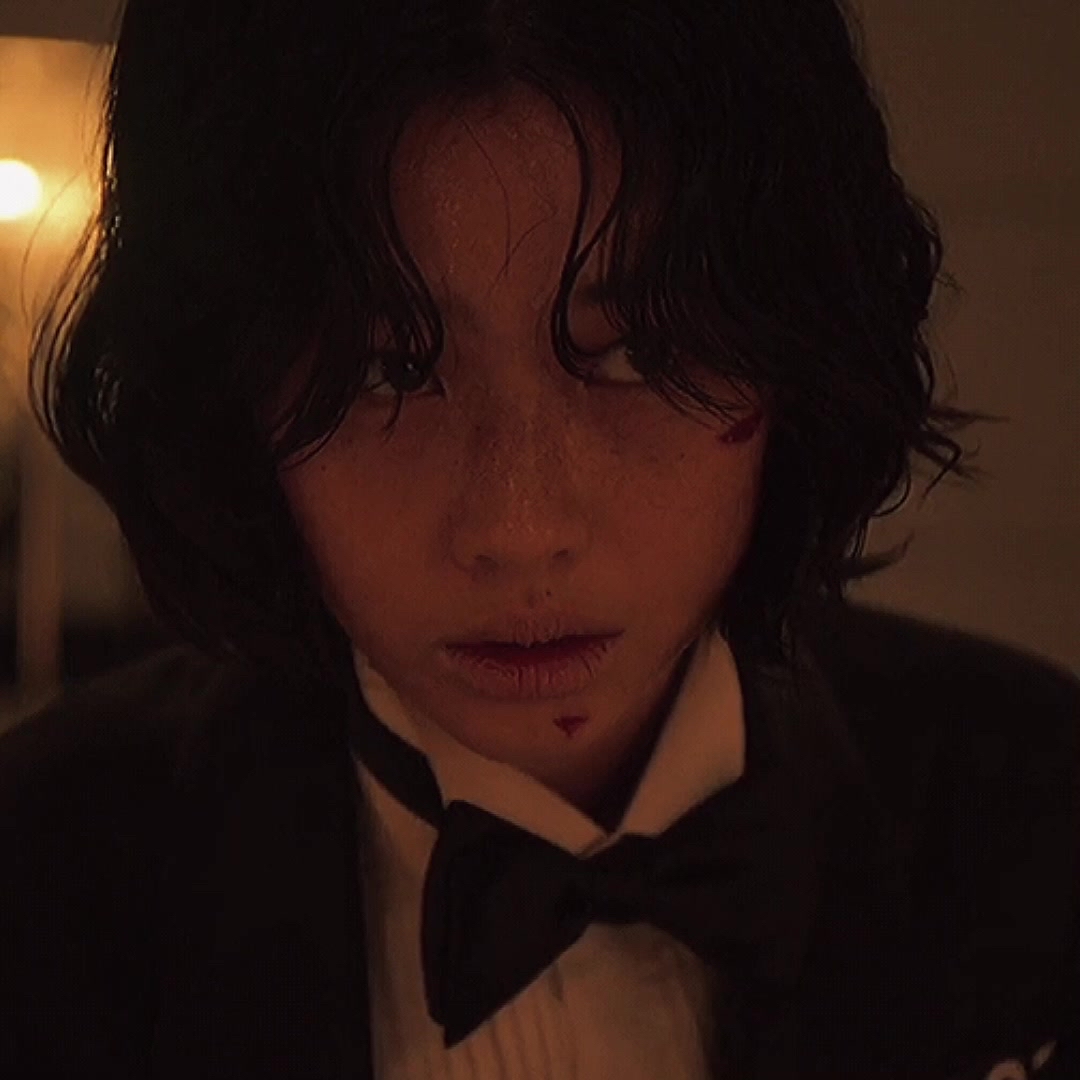 "What the hell is going on?"
the girl says, her words muted and shaky,
"Who are you people? What's going on? What's this sick game?"
Another man some distance away from the girl, more suave if a bit shady, is trying to make sense of the situation.
View attachment 11098
"Ugh... Floyd, I just had the strangest dream about... stars..."
he says, adjusting his hat as he finally seemed to realize what was happening,
"What the…"
Underneath the tree, one young boy seems to have not woken up yet. He's perched up against the trunk of the tree, showcasing a bruise on his forehead that seemed rather fresh, alongside the many scars that lined his small body.
---
Cast List
@dark
as
Aloy
(Horizon: Zero Dawn)
@Krieg
as
Anna Miller
(Metro)
@Gummi Bunnies
as
Aris Tendou
(Blue Archive) and
Koyanskaya
(Fate/GRAND ORDER)
@MagatsuNoImouto
as
Ashe
(Mega Man) and
Sougo Tokiwa
(Kamen Rider)
@Takumi
as
Atsushi Nakajima
(Bungou Stray Dogs) &
Kiun
(Noragami)
@Capri
as
Azul Ashengrotto
(Twisted Wonderland) and
Kang Sae-byeok
(Squid Game)
@Lucky
as
Castiel
(Supernatural) &
Shawn Spencer
(Psych)
@Ver
as
Cliff Steele
(DC Comics)
@Jeremi
as
Elim Garak
and
Julian Bashir
(Star Trek)
@Yun Lee
as
Isabela Madrigal
(Encanto)
@Josh
as
Jeffrey "The Dude" Lebowski
(The Big Lebowski)
@Minerva
as
Leila
(Vigil: The Longest Night)
@Sleepwalker
as
Mega Man X
(Mega Man)
@Crunch
as
Nagoriyuki
(Guilty Gear)
@Funnier President
as
Percy Jackson
(Percy Jackson)
@Rwac96
as
Peter B. Parker
(Marvel Comics)
@Not a Writer
as
Reginn
(Fire Emblem)
@York
as
Sandalphon
(Granblue Fantasy)
@Crow
as
Sandbar
(My Little Pony)
@Chaos Sphere
as
Soma Cruz
(Castlevania)
@Space_Candy
as
Sonic the Hedgehog
(Sonic the Hedgehog)
@Atomic Knight
as
Thancred Waters
and
Y'shtola Rhul
(Final Fantasy)
@Ottonomous Ghost
as
Veigar
(League of Legends)​
Last edited: