PRELUDE
The War we're fighting?
It's been going on for a while. Longer than any of us would care to admit.
Some say it started with the Battle for the Tomb, the last Battle in the Godless War.
Some say it started with the Blackheart and the Attack on the Citadel.
But I know the truth. It started much earlier than that.
It started long before the Chosen. It started long before the Goddess.
It started with a man named...
Arcade.
But this isn't his story. No. This is the story of the children he left behind.
This is the story of those he broke and those he forged.
This is a story of falling dominoes. It's a story of Gods and Men, and whatever lies in between.
It is a story of Choices and Consequences. A story of Sins and Sympathies.
This is the story of the Goddess' Chosen and those who stood by them. This is the story of the Champions of the Arena.
This is the story of the New Godless.
But most importantly, this is a story that starts at the bottom of a deep, dark pit.
Because once there's nowhere else to fall, the only way is up...
PROLOGUE: LOST IN THOUGHT, ALL ALONE
The weight of the void is unimaginable.
The ringing in your ears is agonizing.
Oblivion.
Its been tormenting your for years.
Its hard to remember a time before the void.
Everywhere you turn.
Darkness.
Everything you touch.
Darkness.
Everything is so dark.
So cold.
So dark...
So cold...
A light. A spark in the void.
Your eyes must be playing tricks on you.
There's no way it can be...
No... There it is. A light burning in the darkness.
It's getting closer by the second. Closer! Closer!
It washes over you like a wave. The wind roars in its wake!
The light of reality breathes now life into your old bones!
From the heart of the wave a silhouette emerges. She twirls her staff around her head rhythmically.
You can hear something... is that...
singing!
?
A beating drum.
A rhythm!!
She's getting closer! Closer! A figure crawls behind her.
The dancer dances through the light so effortlessly, but her companion?
He can barely endure it. He reaches out to you. His eyes plead with you.
Light light starts to flicker. His features become clear.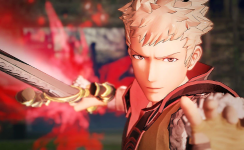 "Take my hand!"
He commands. The wind rolls louder. It's hard to hear him! It's hard to think! The stranger is slowly dragged back across void. He scrambles to fight the pull. He reaches out again.
"Please! No questions! Just take it! TAKE IIIIIITTTTTT!!!!"
You lunge forward! Your hands collide!
"YES! I KNEW IT! I KNEW IT!"
Together, you soar back across the void. You fall into the heart of the light. The dancer, exhausted, drops he staff and falls to her knees. She too begins to slip back into the black.
"AZURA! STAY WITH ME!"
The stranger reaches out towards her. He catches her lip hand.
"PLEASE! YOU NEED TO WAKE UP!"
She remains unresponsive.
"PLEASE!"
He screams. He wraps his fingers around her necklace and pulls her in closer.
"YOU NEED TO WAKE UP! WE CAN'T GET OUT OF HERE WITHOUT YOU!"
The blue light fades. An emerald light burns in its place. It's getting closer!
"No no no no no no!"
He screams desperately.
"Come on Azura! Please! We need you!"
The light burns brighter. Green burning tendrils stretch forth. They coil around you as you fall, pulling you in. With every passing second, the air grows hotter. It's unbearable.
"AZURA!!! PLEASE!!!"
Her eyelips flicker open. She opens her mouth and whispers a few weak words.
"Embrace the dark..."
"You call a home..."
"Gaze upon upon an empty white Rome..."
"A legacy of lies..."
"A familar disguise.."
"Yes! Yes!"
The Stranger roars. Crystal water begins to pour from her chest. It battles the green. It lashes out at it like a whip. The Green light is mighty, but the blue hold its own. It slowly drives back the Goddess' Emerald glow.
"Sing with me a song..."
"Of... conquest...an...and..."
"And fate!"
The Stranger joins in the best he can. His voice is weak. Flat. But he's doing what he can. He closes his eyes to fight the terror.
"For the river cracks-"
"Beneath its weight....!"
"Night breaks
through the day!"
"Hard as a stone,
lost in thought...."
"ALL
ALONE!"
Azura's water twists into a raging storm. With one final wave, is smothers the emerald glow. It drowns it! The water flood the void. You feel its cool surface wash over you. It purifies you. For the first time in years, you feel truly awake!
You hold your breath as you take the plunge...
***
You awoke to the sound of a dozen souls gasping for air.
It's the first breath you've swallowed in far too long.
You awoke in the arms of a great stone angels.
You were ushered off the alter a second later.
Another stranger appeared on the alter.
Then another.
Then another.
A few seconds later, Odin and Azura came tumbling down upon the stone tiles. A lavender haired healer rand to the dancer's side.
Odin, shaken, but uninjured, punched the sky a cheered like a child.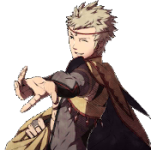 "I told you it would work!"
He panted desperately.
"The Dark Spirits protected us again! I told you!"
A familiar figure approached him and helped him to his feet.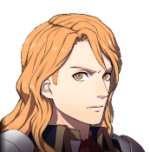 "And Azura nearly died in the process, Odin."
Ferdinand muttered.
"I hope you found what we were looking for. We won't be able to pull this trick again. Yuri, how is she?"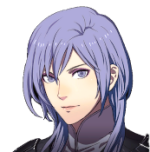 "She could be better."
Yuri hummed. He delicately laid Azura, head back down against the tiles and left her to rest.
"Then again, we all could be better. She's alive, if that's what you're asking. She's going to be okay."
"How long until she's safe to warp?"

"Warp? We can't warp her like this!"
Yuri protested.
"Her body might be recovering, but the ritual burned her soul. If we Warp her now, we risk dissipating her consciousness across the cosmos. Believe me, that won't be as fun as it sounds. She needs time."
"So we're stuck here?"
"For now we are, yes. If we need to clear out, we're going to have to do it with the feet Sothis gave us. But let's hope it doesn't come to that. Giving twenty-odd scared and angry strangers directions out of here sounds like a recipe for disaster."
"Then we'll have to find another way."
"So optimistic, Ferdinand! Is that a hint of hope I hear in your tone?"
"Maybe it is, Yuri. For the first time in years, things we stand a chance!"

"A small chance, yes. But the deck isn't stacked in our favor just yet. We still have a war to win. Compared to that? The ritual will seem like a cake walk."
"You're right."
Ferdie sighed.
"As usual, you're right. We can still---!"
[BOOM] [BOOM] [BOOM]
A great beating sound echoed down the tunnels of Abyss. A battering ram was striking down a distant door.

"We've been found!"
"Well, it was always going to happen eventually."
Odin sighed. He crouched down beside Azura and took her in his arms. With an exhausted sigh, he did his best to pick her up.
"Where's to exit, Boss?"
"Nope,"
Ferdinand protested.
"You're not carrying her. Not in your state."
He took Azura from Odin's arms and slumped her over his shoulder.
"Find someone to support you before you start supporting others."
Odin opened his mouth to rebut. Ferdie cut him off.
"--And don't try telling me that the Dark Spirits are supporting you, O. Right now, you need a crutch. Yuri?"
"A crutch?"
Yuri teased as he flocked to Odin's side. He threw his arm over his shoulder and steadied the staggering Mage.
"I can't help but feeling as if my skills are being wasted in this position..."
"What about the others?"
Odin interjected.
"If you think I'm going to be whisked away to safety whilst these people stay sleeping, well... you have another thing coming!"
"There are a lot of them... to many to carry... Odin, are you sure you grabbed the right guys? Are you sure you didn't pick up a few hitchhikers on your way back?"
"Hitchhikers!"
Odin gasped.
"I would never! The Dark Spirits guided my hand! It may have mind of its own, but the spirits guided it across its destined path! These are people we need, I'm sure of it. The Chosen. The Champions. The Rebels. They're all here. Just as it was foretold!"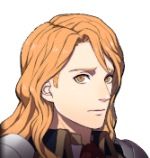 "It's okay, Yuri. I recognize some of these guys. They're dependable. Loyal. Strong. They resisted the Goddess once. They'll do it again."
Ferdie adjusted Azura's position on his shoulder. He looked down towards the waking souls.
"What about you guys? Can you fight? No. Forget I asked. You're going to have to. Carry each other the best you can, and we'll protect you whenever we're able. I promise you, we'll explain everything we can on the journey."

"Right now, we need to move. On your feet, brothers, and run like your lives depend on it!!!"
BLACKEST NIGHT
@Capri as Jeffrey Koval (EverymanHYBRID)
@Capri Roman Halliday (OC)
@Crunch as the Doom Slayer (DOOM)
@Jeremi as Valkyrie (Marvel Comics)
@Lucky as Henry Hart (Henry Danger)
@Lucky as Beauregard Lionett (Critical Role)
@Lucky as Jester Lavorre (Critical Role)
@Minerva as Valla (Diablo)
@Takumi as Alice Swayne (Ancient Magus Bride)
@Takumi as Ashe (Fire Emblem: Three Houses)
@Takumi as Silque (Fire Emblem: Echoes)
@Yun Lee as Rei Amayado (Hypnosis Mic)
@Yun Lee as Kolin (Street Fighter)
@Sark as Wallace West (DC)
@Sark as Various NPCs
​