The Sculptor
Administrator
The Convergence Series GM
Staff Member on Hiatus
(This event was hosted by multiple people and can be found
here
.)
Prologue
"The Safety of the Normandy"
They were coming...
And any who knew about them could not stop them...
For they were the
Reapers.
With the help of Elliot, the Reapers have traversed across the multiverse; starting their massive purge of all organic and synthetic life. Made of metal and flesh, the Reapers stormed planets with ease. Most, if not all, planets resisted, pushing all their strength into their weapons and armies. Many planets fell within the first few hours, while others managed to last only a mere few days. None have been able to stop the inevitable. Instead, they've only slowed it. Now, it's your planet's time.
Your planet, your home, has finally been invaded; or you managed to leave your home before you watched the massive beasts arrive. Few planets knew of the incoming arrival of the Reapers, and those who did have failed in stopping them. However, you managed to escape one way or another; and find your way onto the Normandy, a ship that's housing all who wish to flee from the Reapers. However, the ship's commander, Commander Shepard, has a price. Her price is that all who is on her ship do their part in whatever way they can.
"Please make your way to the War Room, a yellow light path will show you your way,"
said a robotic female voice.
It seemed a familiar face to some walked with you to the War Room, although she now looked different and had yet to say a word.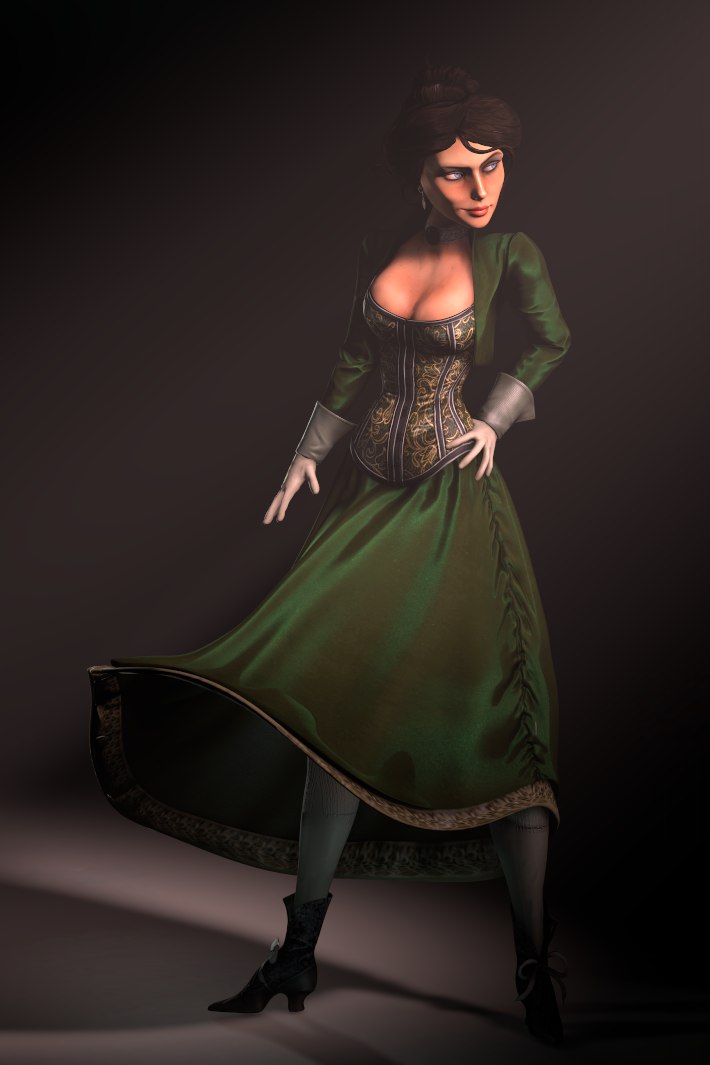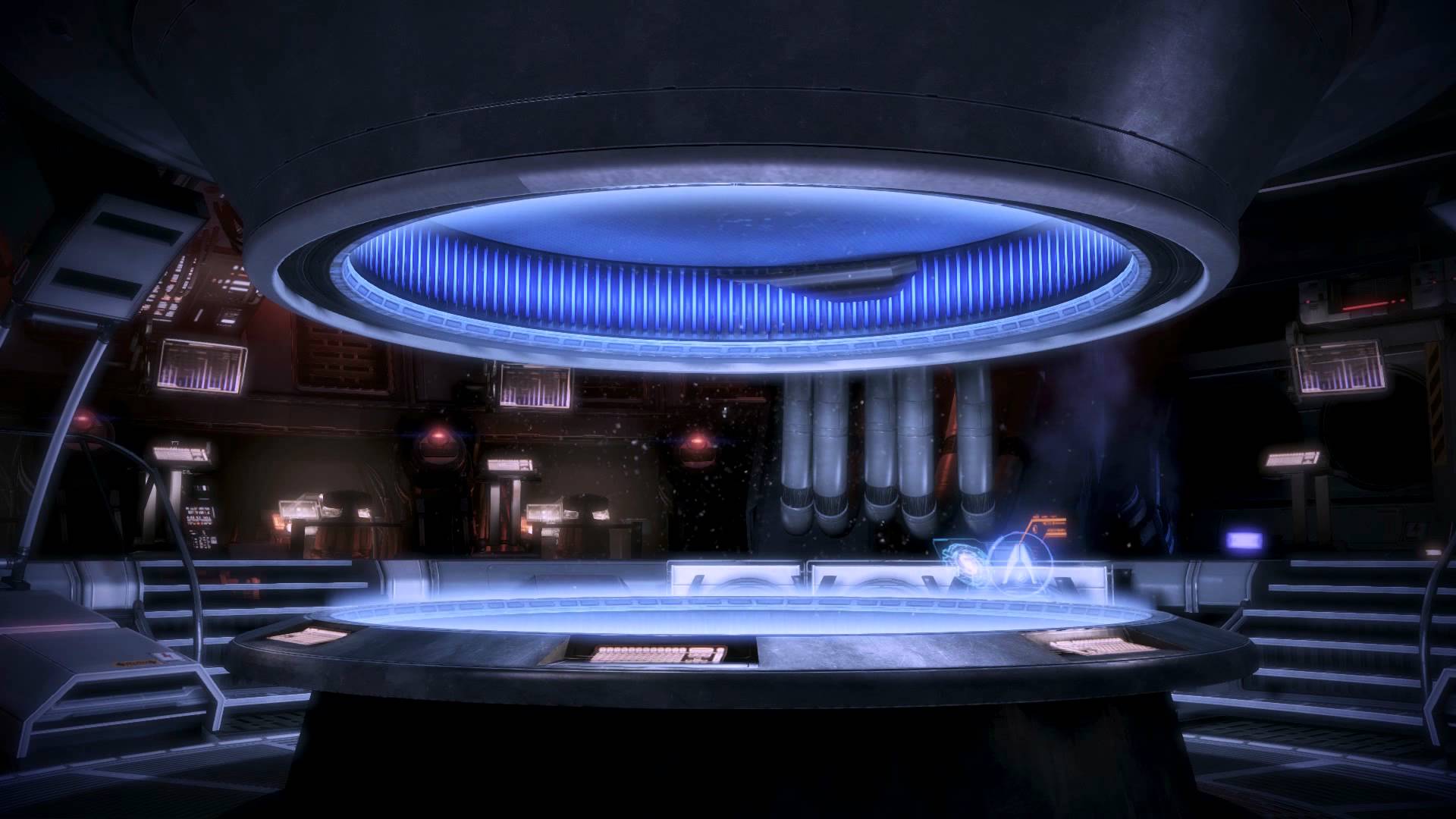 You all stood in the ship's War Room, where a galactic map showed all worlds within the galaxy currently under invasion by the Reapers and the ones that had been left in ruins. Commander Shepard spoke plainly:
"So, I have gathered you all in this room for a single reason. The planets on this map are dwindling and I can't stand here and do nothing. So, we're seeking a man named Elliot, one who has given the Reapers a great deal of power. In the grand scheme of the multiverse, the number of planets hit is pretty minuscule, I'll admit, but this can't be allowed to continue."
Shepard waved her hand, changing the map to an image of a strange device that looked like some kind of gate.
"Using something known as Fuse, Elliot has turned devices we know as Mass Relays into portals that can shoot his Reapers across universes. This is what has allowed his Reapers to evade those who wish to stop them for so long. Alliance military has destroyed all modified gates to stem the invasion into other worlds, but unfortunately..."
The image changed again, this time showing a Reaper in full.
"The Reapers are on the warpath. They are stuck here in this universe where they originated and so seek to eliminate us all. Presumably, once we are wiped out, Elliot will rebuild his modified relays and continue his conquest. It is for this reason that we
must
survive. Many of you are refugees from planets hit by the Reapers, while some of you are those we have desperately reached out to for help. Whatever reason you're here, it is imperative that you assist us in our cause."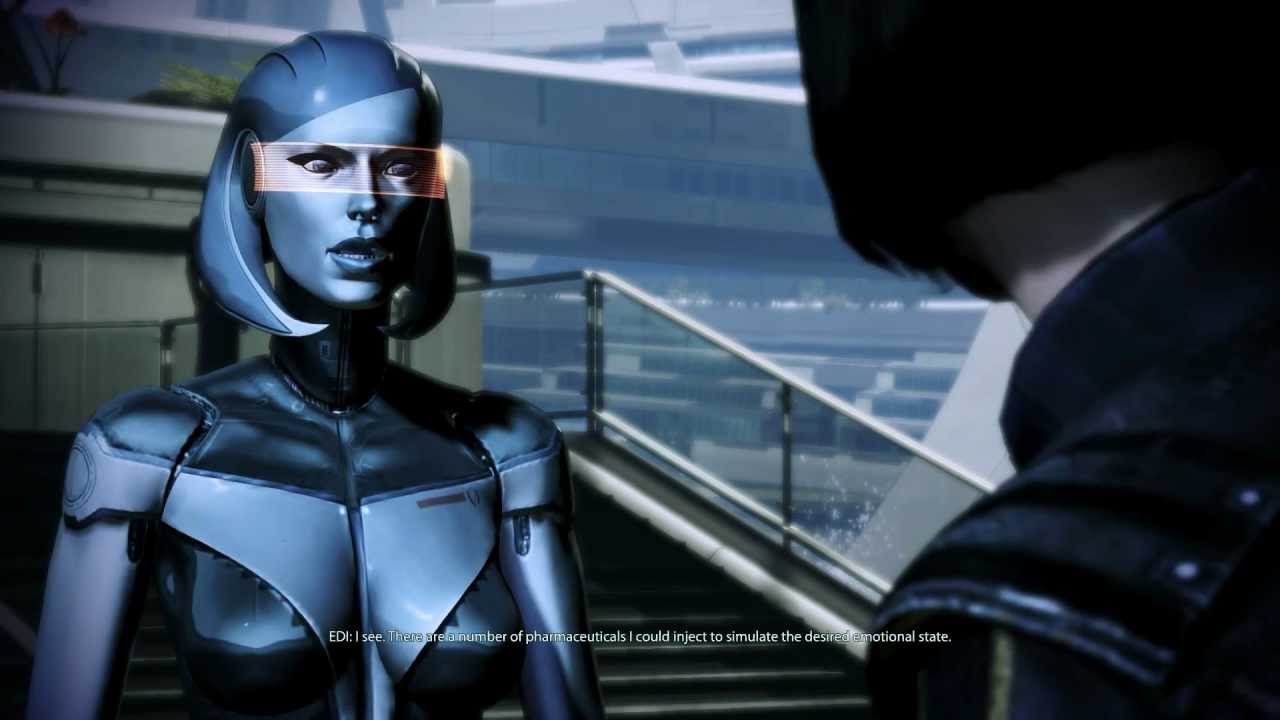 "Ma'am, I'm sorry but we have an urgent matter,"
interrupted Edi, the ship's onboard artificial intelligence, who was currently in the body of a robot.
"What is it?" asked Shepard as she began to power-walk towards Edi.
"Our fuel tanks have taken massive damage, and we have almost completely run out of fuel,"
answered Edi quickly, her metallic voice almost charming with its sense of femininity.
"Great," sharply spoke Shepard as she stopped mid-step.
"However, I managed to recourse; a world offers resources to those who need it. It also implies that any refugees who seek a safe haven from the Reapers should come, for it offers protection,"
said Edi matter-of-factually.
Shepard's face twisted into a form of anger, then relaxed.
"You need to ask me before you make these decisions next time, okay?" Shepard said, it was far more a command than a question, but it had the sense of softness like a freshly new pillow. Edi nodded, only to then walk back the way she came. Shepard looked to the crowd.
"You all are dismissed from your duties 'till we arrive at this new planet; however, be careful because this safe haven might not be what it claims."
And with that, Shepard walked back to the galactic map.
Chapter One
It seemed you had plenty of things to do!
Go to Deck 1: Captain's Cabin, Go to Deck 2: Combat Information Center, Go to Deck 3: Crew's Quarters, Go to Deck 4: Engineering, go to Deck 5: Hangar , Go to the Med-Bay, Stay in the war room/talk to Shepard, or talk to Elizabeth.
~CAST LIST~
@Atomyk
as
Steven Cortez
[Mass Effect]
@Hospes
as
Hiyori Iki
and
Kofuku Ebisu
[Noragami]
@Verite
as
Joseph "JoJo" Joestar
and
Lisa Lisa
[JoJo's Bizarre Adventure]
@Kaykay
as
Haruka Kaminogi
and
Karasu
[Noein]
@Bomb
as
Deemo
and
Little Girl
[Deemo]
@The Silver Paladin
as
Emmeryn
[Fire Emblem]
@Crow
as
Producer Kido
and
Hoshi Shouko
[The Idolmaster]
@Prince Shattered Charming
as
Niklaus "Klaus" Mikaelson
and
Elijah Mikaelson
[The Vampire Diaries/The Originals]
@CCC Kouhai
as
Sugar
[OFF]
@Archmage Jeremiah
as
Applejack
and
Applebloom
[My Little Pony: Friendship is Magic]
@Lizzy
as
Toboe
[Wolf's Rain]
@Sen
as
Sal
[Wadanohara and the Great Blue Sea]
@CrunchyCHEEZIT
as
Dio Brando
[JoJo's Bizarre Adventure] and
Big Daddy
[Bioshock]
@Gwazi Magnum
as
The Master
[Doctor Who]
@C.T.
as
Qrow Branwen
[RWBY]
@Jeremi
as
Skeletor
[He-Man and the Masters of the Universe]
@The Tactician
as
Shizuo Heiwajima
[Durarara!!]
@DapperDogman
as
Koro-Sensei
[Assassination Classroom]
@Josh M
as
Starman/Thom Kallor
[DC Comics]
@OrlandoBloomers
as
Boba Fett
[Star Wars]
@BarrenThin
as
Gregory House
[House]
@Sir Ni!-ck
as
The Tenth Doctor
[Doctor Who]
@Raven
as
Ezekiel Jones
[The Librarians] and
Deathstroke/Slade Wilson
[DC Comics]
@Crimson Spartan
as
Courier Six
[Fallout]
@The Great Detective
as
Esper
and
Mastermind
[Elsword]
@york
as
Dust
and
Fidget
[Dust: An Elysian Tail]
@Mari
as
Rey
[Star Wars]
@Librarian Goat
as
Asriel Dreemurr
[Undertale]
@DBZ7
as
Jonathan Joestar
and
Johnny Joestar
[JoJo's Bizarre Adventure]
@Schnee Corp Lawyer
as
Deadpool
[Marvel Comics]
@Krieg
as
Bane
[Nolanverse Batman]
@Hazel-rah
as
Jeen
[Super Mario RPG (AU)]
@Gibbons
as
Sogiita Gunha
[Raildex]
@IntrusivePenDesperateSword
as
"Manly" Dan Corduroy
[Gravity Falls]
@Kakarot!
as
Broly
[Dragon Ball]
​