Endearing Misanthrope
Forum Moderator: Convergence Series
The Convergence Series GM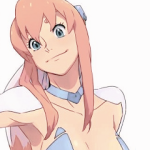 "Fun, fun! I call shotgun! Or... nevermind, I don't think I want that, actually,"
Birdy exclaimed, seeming to quickly shift to a more outwardly enthusiastic demeanor. Even so, not for a moment, she never dropped her suspicion of Retrigan. She only continued to regard him suspiciously, but knew that an approach like that of a charging bull would get her nowhere.
Wow, you put that much thought into it? You really are growing
,
Tsutomu snarked inside Birdy's mind, having perceived her thoughts.
Bite me.
With that all said, she made her way toward the vehicles, awaiting to be transported to the city.
@Jeremi
@Chaos Sphere
@Yun Lee
@Takumi
@Lucky
@Space_Candy
@Gummi Bunnies
@Everybody
​