Endearing Misanthrope
Forum Moderator: Convergence Series
The Convergence Series GM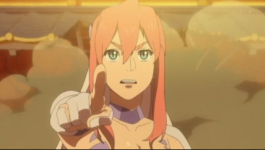 "The road to Hell is paved with good intentions. Even an alien like me knows that one,"
Birdy exclaimed as she pointed her finger at Retrigan.
"With the way you've been manhandling us around, let alone the honest working class of this world, there's no possible way the ends could justify the means!"
Resting her other hand on her hip, she maintained a sharp gaze toward the man.
"A society's only as prosperous as its lowest rung. I can tell you that much from all the planets I've traveled to, and if you're gonna step on people like those farmers from earlier, you'll end up taking one step forward and then five steps back!"
@Jeremi
@Chaos Sphere
@Takumi
​
Last edited: