Bear With Me
The Convergence Series GM

The people of this world had not known strife or hardship in decades. They lived utopian lives, their planet having undergone unprecedented changes to fix the mistakes of their previous generations. The people of this world had made leaps and bounds throughout space, going so far as to make plans to settle themselves on planets thought to be uninhabited. The people of this world were generally happy, all things considered, and one of the best places to live was Carrefour, a city that surrounded the United Nations' main branch.
For the city of Carrefour, life had been pretty different from what folks were used to in the last couple of years. Though this world had made giant leaps in terms of technology and space exploration, the knowledge of a multiverse had caught even the world's brightest minds by surprise. In a parallel dimension, an entity known as the United Federation of Planets had stumbled across inter-dimensional travel and found themselves in the world where Carrefour existed. The United Nations of this world, using their advanced technology, was able to help the United Federation of Planets to get back to their home world. This event started a new era that none could have foreseen. It was not long before the United Nations sought to bring relief and unity across all dimensions, which in turn brought these dimensions to Carrefour's doorstep.
The United Nations began taking in refugees from other worlds, as well as allowing beings from across the multiverse join their ranks. They established rules and guidelines for inter-dimensional relations and made sure that beings from other universes did not go traipsing across the planet. Through this, Carrefour became a nexus for beings from all kinds of dimensions to settle in the city. This change brought with it fear, causing the United Nations to face both slander and dubious claims against it. It took some time, but eventually the organization made the truth clear and started a new era of hope.
As a next step in their plans, the United Nations wanted to make connections with the brightest minds across the multiverse and so established a relationship with one universes' organization, the Federal Bureau of Control. It was far from the alliances the UN had made in the past and was only to be an exchange of information with both groups being clear that no intermingling would occur. Multiversal matters were still a relatively new phenomenon and the FBC were uniquely knowledgeable in such matters. Of course both groups were known for their high levels of security so to make sure the right information was presented, it was to be the Director and Head of Research of the FBC to visit the UN headquarters for an informational presentation.
Representatives from the UN and their allied group, ODMA, were brought in to attend the meeting, though it was a rather small affair. The FBC's Director, Jesse Faden, started by very briefly giving a rundown of what the Bureau actually was, though no one really had any idea what the group did considering how vague she had been. Emily Pope followed after her, who started using a projector to illustrate her points.
"Now have any of you actually tried to visualize the multiverse?"
the woman asked. She had charged into her presentation by asking the group what the term 'multiverse' even meant to them. It seemed to be a trick question, for Pope had explained that it was rather impossible to understand the multiverse, for it was essentially infinite.
"Like my earlier point, how can we visualize that which is infinite? We have to understand that, despite this nebulous concept of infinite vastness, there is a limit inherent to each universe. In this universe we are speaking, there are concepts of gravity, physics, matter, etcetera, but we have observed there exists universes where such concepts do not apply. There are different laws so to speak. This helps us understand the limits of any given dimension. Let's visualize it like so."
The projector changed to show a rubber ball. Pope glanced down at her notes for a moment before continuing.
"So, let's say this is one universe. It is a distinct singular dimension."
The image changed to four balls next to each other. Three were a distinct shade while one was a different shade.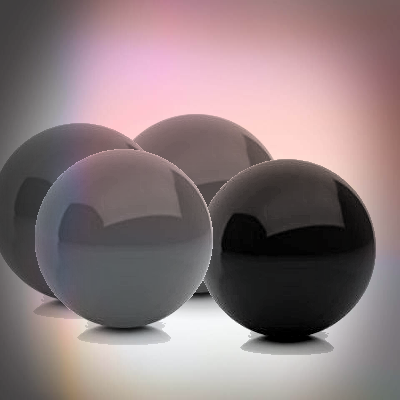 "Here we have four different universes,"
Pope explained.
"As you can see, three share the same color. This visualization represents three universes that share very similar laws or-- or limits. The fourth exists as well, though is different than the other three. So in this manner, we could see the multiverse as a... ball pit. A collection of universes where some are similar to others in the pile but all exist distinct of each other."
Standing at the back of the room, Jesse raised her hand.
"Yes, Director Faden?"
Pope asked, now beaming.

"Umm..."
Jesse paused, trying to remember her line.
"If universes are distinct and limited, how do you explain those of us in this room?"
"I'm glad you asked!"
Pope replied with measured exuberance.
"Say we have two distinct universes. As per our example, two rubber balls with mismatched colors. Even if the basic laws and physics of both universes are incompatible, evidence has shown that upon mixing matter from one universe into another, the matter will adjust to match the universe it is invading. We believe that universes that are more adaptable end up becoming nexus points, such as this city. It is likely why that all of our various institutions have observed few universes with matter that would be nigh-incomprehensible to ours."
Ready to deliver her next prompt, Jesse didn't even raise her hand.
"But why do certain universes mix in the first place?"
Pope pointed her pen at Jesse.
"That is part of a larger discussion. See, if the multiverse is infinite, then why, from our perspectives, have universes only started to mix relatively recently? Well, there's a few reasons. First, I need to explain what resonance is."
The projector changed to show various note bars, different from each other.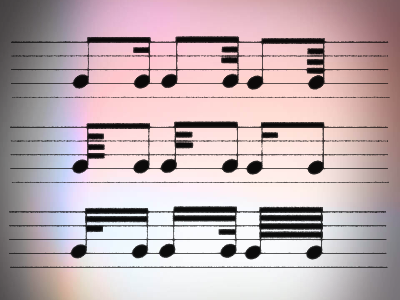 "Within the multiverse, every single individual dimension has its own... we'll say... signature. Your organizations have referred to these as 'quantum signatures.' These signatures can be further divided by resonance, a phenomenon that every tangible entity across reality gives off in some manner. The resonance frequencies of both people and places shift from time to time. It is our belief that the baseline for reality's frequencies have slowly altered to become more alike over time and have taken major leaps in this regard as of recent history."

"Some resonance frequencies are more inherently alike, such as those of universes we would consider parallel. Aside from those, some universes just have similar frequencies by happenstance."
The projector shifted once again to various bags of marbles sitting next to each other.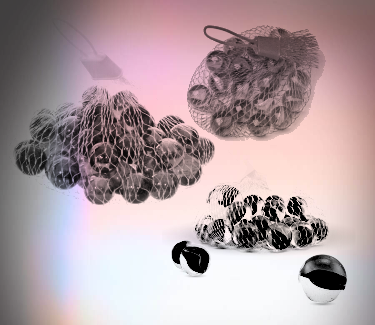 "There are universes that knew of the 'multiverse' prior to any event we would consider 'multiversal.' However, these universes only had a limited understanding of the multiverse at large. They simply had the means to access the universes that shared a very similar frequency but not any that deviated too strongly. For example, while these bags of marbles could contain an infinite number of parallel or alike worlds, they would still be limited to the marbles in their bag. Recent history has simply... poked holes in these bags."

"This brings me to something some of you may not have heard of. While universes colliding have been brought about by intentional force in universes, such as this one, the FBC has observed a sort of naturally occurring collision. When resonance frequencies of other dimensions align, they have a chance of mixing. They... collide, or sometimes swap. This seems to mostly occur with physical locations but it can occur with biological matter as well. When the physical shape of a location is changed, we have called what was left behind Thresholds. It's certainly a more complicated matter than my allotted time today would allow but your United Nations believe these events could occur in your near future, considering events such as..."
Pope trailed off, her eyes watching some commotion at the back of the room. Jesse followed her gaze to see two UN members whispering in an urgent manner. One whispered to a man named Gaius, who stood up and asked for the meeting to be put on hold. Jesse and Emily Pop exchanged worried glances before sitting down with the others.
***
Gaius returned moments later with an urgent announcement.

"Four minutes ago, our Security Office building disappeared and has been replaced by a different building in its place. As of right now, we're operating with very few UN members, as most are off-site currently. We're currently monitoring the situation."
"A Threshold?"
Jesse asked with a confused look.
"Why now? Isn't that rather convenient?"
"One could argue that such events are usually 'convenient' given our limited understanding,"
Pope replied.
Gaius shook his head.
"In any case, we are preparing a team to investigate. I'm afraid all of you must stay here until further notice."
***
It was only twenty minutes later when waiting no longer became an option. Those in the meeting room were in for a surprise when the entire room started to shake as if within an earthquake. This was immediately followed by the entire room lurching to the right and becoming dislodged from the building. Jesse looked toward the exit, only to see that through the open door was the UN building with an entire room missing from its side. A UN member who had made a leap for the door missed the next room and plunged to the room below.
As the room was on the fifth floor of the building, it suddenly started to drop after having fully dislocated from the main building.
---
As if someone pressed a switch, all of the city was suddenly erupted into chaos. Buildings began to shift and change into different shapes. People phased into existence in the streets. People ran for their lives in fear, especially when huge numbers of the people appearing from thin air were seemingly violent. Nothing would be the same for the citizens of Carrefour.
@Space_Candy
@Yun Lee
@dark
@Sark
@Crow
@Minerva
@Lucky
@Takumi
@Chaos Sphere
@Jeremi
@Gummi Bunnies
@Capri
​