Bear With Me
The Convergence Series GM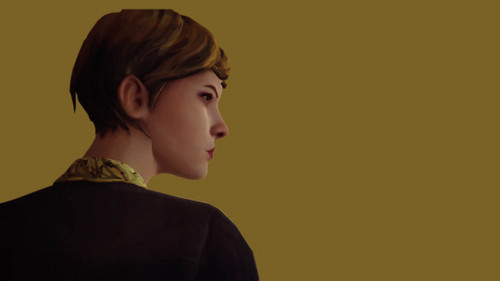 Victoria Chase was pissed.
How could she not be? How was she expected to continue her life like nothing totally fucked up had happened? Her parents breathed down her neck constantly, expecting her to maintain the near-perfect GPA she had practically killed herself up to this point to maintain. Now the stress was suffocating, and Victoria couldn't deal with the fact that everything had changed. Everything.
Max was gone. Victoria hadn't even liked her much, but knowing what had happened to her in that strange dream world was enough to keep her up at night. That girl was the last person Victoria expected to be this upset about. She sometimes broke down, finding tears on her cheeks and images of that rope around Max's neck flashing through her head.
Even worse was Nathan, who had also mysteriously disappeared. What the hell, Victoria kept thinking to herself. What was up with that? He hadn't been a part of that nightmare at all, and yet he had disappeared just as seamlessly as Max had, leaving a void in Victoria's life that she didn't think she could ever replace.
No one even seemed to care. Barely anyone knew Max, and Nathan was hardly very well liked. Like Rachel Amber before them, their disappearance seemed a minor blip in Arcadia Bay life. Was this karma? Victoria had been happy in a way that Rachel had disappeared, but all this...? This was just too much.
Perhaps strangest of all was the changes Victoria wasn't minding. She had somehow made friends during that awful incident, and they had so wonderfully decided to crash the party that was her life. Diana had needed a place to live and Victoria wasn't able to turn to her parents or the bitches at Blackwell for help, so she found help in the unlikeliest of places-- Kate Marsh, the girl who Victoria helped ruin the life of.
She'd visited Kate in the hospital and somehow the girl said she forgave her. At the time, it had made Victoria so flustered that she could barely deal with it, but when she needed support, she knew just who could give it to her without judgment. Kate's family was pretty cool, and they probably felt bad themselves, so when Kate pretended Diana was a friend of hers who needed a bed... well, Diana was right at home.
Then came Stiles, which had been
so
much harder to explain.
How Kate didn't hate Victoria's guts was beyond her, but Kate pulled through and now Victoria's friends from other dimensions were living with the girl she once bullied.
... So freaking weird.
"Stiles,"
Victoria said to herself one early morning,
"please pick up the phone."
Thanks to some kind of multiversal group, Stiles managed to get his cell phone working in Victoria's world, which allowed Victoria to thankfully not think about it much. She was phoning him at the crack of dawn before she had even started her morning rituals because she needed someone to talk to. As a boy who seemed to like her, Victoria figured he would have minded less than Diana.​
Last edited: