South of the Border, West of the Sun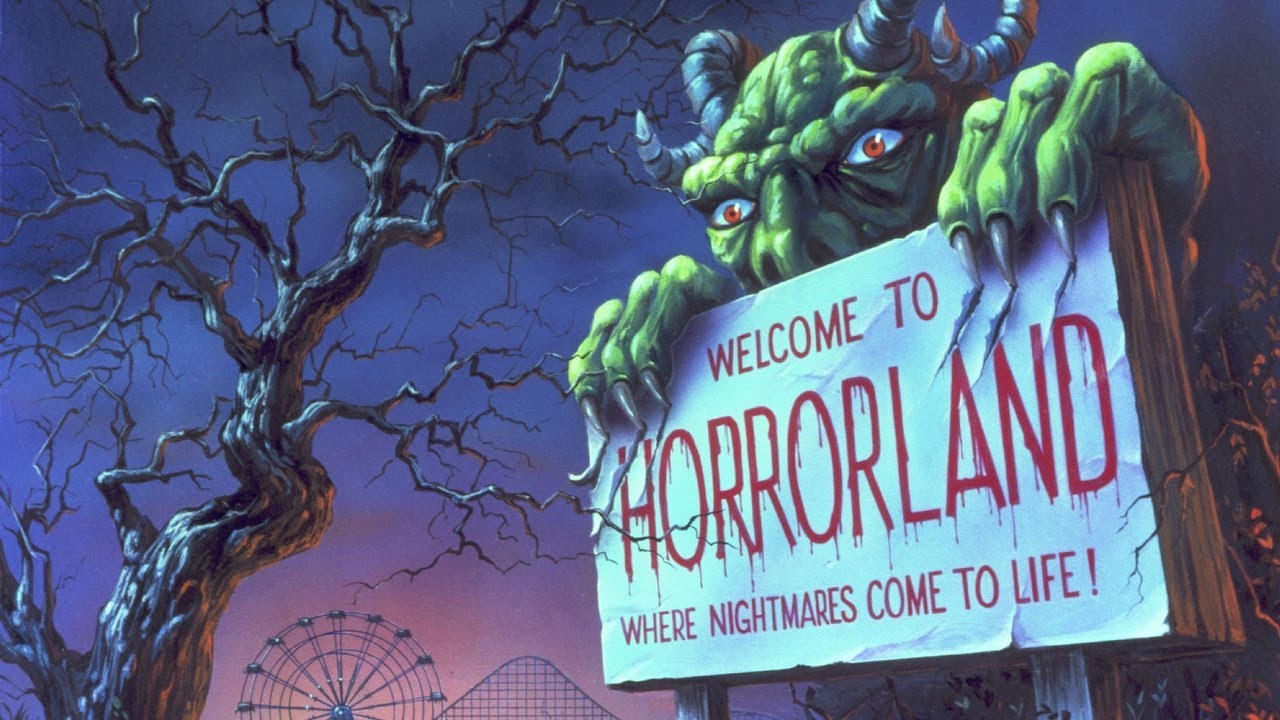 It doesn't matter where you were or what you were doing, a letter would find its way to you. Maybe through magical means, maybe through the postal service, or even as an office internal communication. Included in the letter was a ticket for a theme park called "Horrorland." Opening the letter, you would find yellowed paper and a handwritten letter.
The Letter said:

Dear Very Special Guests,

You have been invited to a free weekend trip at the wonderfully scary Horrorland. We have all the thrills and chills that come with every amusement park. Come and see the incredible Doom Slide, a slide that's different every time you go on it! Spend a day in the Carnival of Screams, where all your frights come alive!

Not one for thrills? You can relax and get a makeover, as we have some the best supernatural hairdressers and stylists. Are you hungry? Come and have some of our wonderful fine dining that includes Monster Blood, mummy's heart, Bread without garlic, Silverwareless all you can eat buffets.

After your long day of fun is over, spend a restful night in Stagger Inn with our custom packages that include normal beds, beds with all broken springs, iron maidens and for the real brazen, bedless rooms.

Please enjoy your stay here. You'll never want to leave.

~The Horrors at Horrorland
Upon reading the letter, you would find yourself in the cold air. A wind blew past you, and screams of joy? Fear? filled the air. A distinct smell of smoke and cotton candy would waft past. If you looked up, you would find yourself at the front gate of a large amusement park. Above the gates is a large sign that reads "
HORRORLAND
"
Around you are individuals in strange clothing, from different places, all holding similar looking letters and tickets. Inside the small gate booths, monstrous individuals grimly smile as they hold out their hands to grab tickets from patrons entering the park.
---
Guest List
@Capri
as
Casper Darling
(Control) and
Claus Hargreeves
(Umbrella Academy)
@Crow
as
Aya Drevis
(Mad Father)
@Gummi Bunnies
as
Claire Elford and Lime
(Witch's House)
@Jeremi
as
Vampirella
(Vampirella)
@Lucky
as
Julie Molina
(Julie and the Phantoms) and
Wyatt Lykensen
(Z-O-M-B-I-E-S 2)
@Sark
as
Barry Burton
(Resident Evil)
@Takumi
as
Clementine
(The Walking Dead) and
Neo Collins
(Rebirth)
@Yun Lee
as
Morty
(Pokemon) and
Jakurai Jinguji
(Hypnosis Mic)
​