identity unknown...
Benefactor
The Convergence Series GM
-Prologue-
Very Intricate Preparations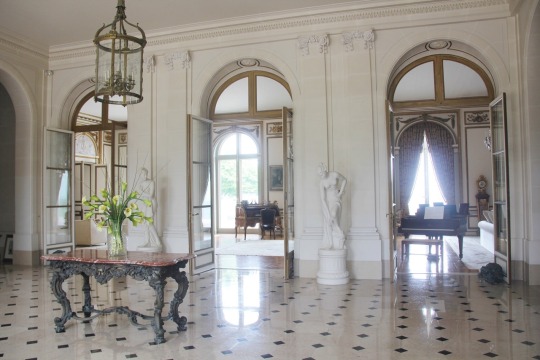 However you may have gotten here, whether it be from your own method of transportation or simply arriving here through an accommodated shuttle ride as provided on the special invitation, an elegant entrance hall greeted you upon entering the chocolate factory. While the hall appeared to be a huge contrast to someone's thoughts on what a chocolate factory appeared, a bright red door could be seen at the far left of the spacious hall, most likely where the rest of the factory is.
From the looks of it, there wasn't anyone that looked like an employee in the entrance hall, not even a receptionist. Just a large
sign-in notebook
opened up and put onto the table nearest to the red door. Guess they arrived a bit early that the tour hasn't exactly started yet, but it was better to be here early than to be late.
❝ Oh, are you all here for the factory tour too? ❞
A girl with glasses
perked up upon seeing the arriving group enter the hall, as if she had been in waiting for a long time.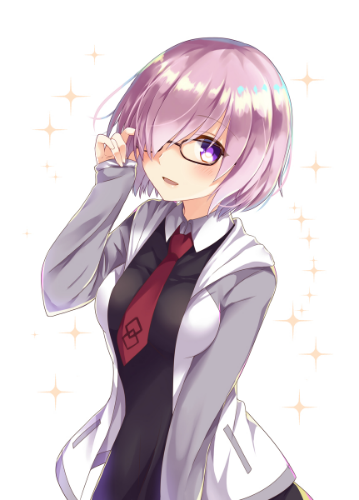 ❝ I thought I was the only one showing up, but I'm glad that's not the case. Um... ❞
She pauses for a moment, a bit unsure on how to continue the conversation that she initiated. Maybe a little lost in her own thoughts.
Coming out all this way to a brand new chocolate factory was some way to spend Valentine's Day, so a bit of talk here and there should help make the most of their waiting time go by. Whoever was supposed to be the tour guide should come along soon.
~Cast List~
@Crow
as
Amano Miu & Kanzaki Hideri
(
Blend S
)
@Raynar Saassin
as
Android 18 & Krillin
(
Dragon Ball Z
)
@Takumi
as
Felicia & Shigure
(
Fire Emblem Fates
)
@Crimson Spartan
as
Laslow & Asugi
(
Fire Emblem Fates
)
@Khan of the Mardu
as
Karin Kanzuki
(
Street Fighter
)
@Cromartous
as
Kelfa
(
Dragon Ball Super
)
@Jeremi
as
Kimber Benton & Stormer
(
Jem and the Holograms
)
@Blacksmith
as
King Hassan & Shakespeare
(
Type-Moon
)
@Alex Azure
as
Mason & Macy Moretti
(
Original Character
)
@Donder172
as
Mizelia
(
Star Wars OC
)
@Yun Lee
as
Monika
(
Doki Doki Literature Club
) &
Rashid
(
Street Fighter
)
@Archmage Jeremiah
as
Natsuki
(
Doki Doki Literature Club
)
@Minerva
as
Nero Claudius & Hakuno Kishinami
(
Fate/Extra
)
@Lissamel
as
Oshare Bones
(
Puyo Puyo
)
@MelodyMeister
as
Reimu Hakurei & Marisa Kirisame
(
Touhou Project
)
@York
as
Reiner Braun
(
Attack On Titan
) &
Yulia
(
Everlasting Summer
)
@Neko Shogun
as
Sayori
(
Doki Doki Literature Club
)
@Lucky
as
Will
(
Original Character
) &
Stiles
(
Teen Wolf
)
@Glostechk
as
Yuri
(
Doki Doki Literature Club
) &
Popuko
(
Pop Team Epic
)​
Last edited: