identity unknown...
Benefactor
The Convergence Series GM
[ Shortcut to Sign Ups thread here ] -

Prologue

-

Missing in Unknown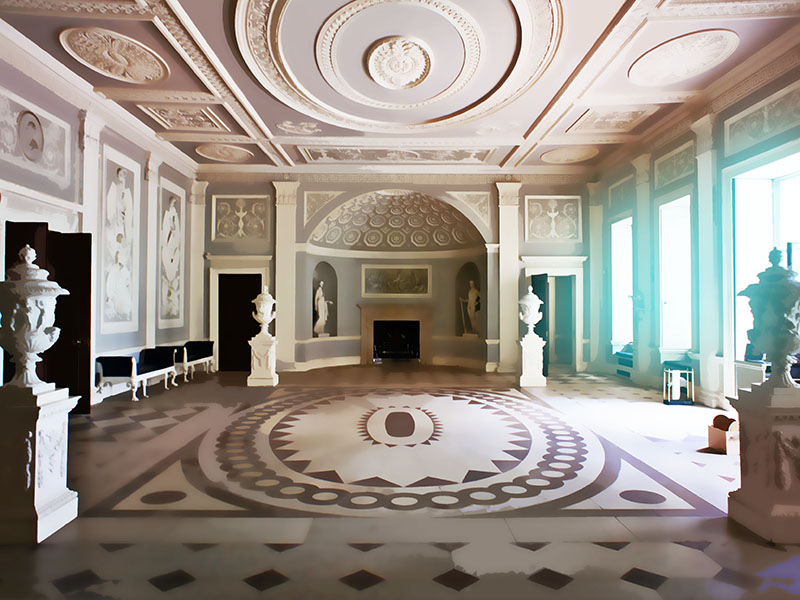 Almost like an abrupt awakening, you would feel as if you were pulled out of water like a caught fish. Whatever you were up to moments before, it did not matter. Regardless if this sensation was familiar to you or not, your vision will be greeted with a vintage European-style hall. Outside the windows, a bright blank whiteness took its place over an expected view of... anywhere remotely recognizable, really. There was no telling where you were. Much like a vivid daydream, much like this location didn't even exist. Besides the fact that there didn't seem to be any doors present in this room, you would soon see that you weren't alone. Various other individuals were just as confused as you, presumably so.
❝ Ahem... ❞
A man's voice echoed throughout the hall, sounding like he was trying to gather everyone's attention. Not like it would stand out too much like a sore thumb compared to everyone else here, a man dressed in red sat comfortably on a chair at the far end of the hall. Actually, it seemed like he wasn't here initially around the moment that everyone else had realized that they weren't in a place familiar to them, as if he just willed himself into existence or something.
❝ I take it that everyone is here and accounted for? Fully conscious and aware of your senses? ❞
The man inquired in a casual tone of voice, waiting a mere few seconds before continuing on,
❝ Judging from those reactions alone... I reckon those questions don't need to be answered. There's more pressing matters to get along to, I'd imagine. ❞
Getting up from his chair, the man prepares to address the puzzled group in earnest.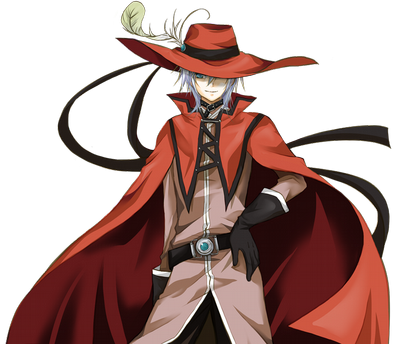 ❝ Players from various worlds scattered across the multiverse, I bid you welcome to the world that revolves never more. A nameless realm with many possibilities, a perfect location for an expansive Game that you all have been chosen to participate in that will serve as a replacement for the Game composed by the heinous Witch who rules over Deception. As your Gamemaster and as the Sorcerer of Nothing, I, Cassum, will facilitate your shared experience with this Game. ❞
The man gives a rather grandiose introduction as to what everyone present in this hall was gathered here for. For those that were familiar with the various multiverse-related incidents, this entire scenario did not bode well in the long run. For those that weren't familiar, however, it probably sounded completely ridiculous.
❝ Hm, and what is this Game, you may ask? ❞
Cassum continues to go on without giving a chance for anyone else to interject,
❝ Well, this Game has this simple directive I shall present to you now: Locate and destroy the Calamity Constructs that are scattered in each of this Game's illusionary worlds. These Constructs are guarded by specific individuals that I have assigned as Bearers. Complete this directive, and you will have victory in this Game's end. Simple, right? ❞
The sound of doors opening could be heard behind the group, revealing that there were two opened doors present even when there were none moments before.
❝ Now, the Game hasn't officially started yet, so you are free to use this time beforehand to do as you wish. You may recuperate at the cafeteria, hone your skills at the training hall, or you may stay here at the gathering hall and ask me questions to further clarify this Game's innerworkings. That is all I offer in this grace period before it proceeds to begin. ❞
With that, the Sorcerer sits back at his chair, keeping himself ready for the inevitable flood of questions that may come his way. It didn't take long for someone to immediately ask one, a white-haired individual from the gathered participants stepping forward.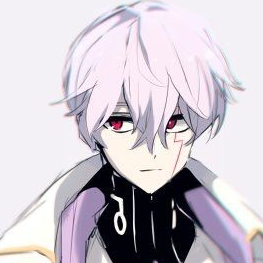 ❝ And why exactly should we play along? What reason is there for us to blindly participate in a game where we had been taken away from our... respective worlds without any choice in the matter? ❞
The young man presses for an explanation as to why this was even happening in the first place. If it were some normal game, there wouldn't be any need for the forceful abduction.
Cassum didn't seem too off-put by the interrogative response, only answering with a calm tone of voice,
❝ An expected inquiry. I can ensure you, I mean no malevolent intent. I did not put this together for deranged amusement or for personal gain. This Game's purpose is to roughly gauge the... combined efforts of the multiverse's defenses against the hypothetical scenarios of world ending calamities, which is what the Calamity Constructs are simulating in this instance. All while cleaning up the mess that was caused by the Witch of Deception in this nameless realm. I reckon this is a purpose enough for you, but I'm afraid I cannot send you back to your home worlds. As much as I can wish to treat you all well, I am shackled by the responsibilities passed onto me by the higher powers... ❞
The white-haired inventor had a feeling he wouldn't get a better answer than that, so he only silently backed off and lingered in the back of the gathering hall to observe the rest of the group's questions to their Gamemaster. There was a lot to uncover before it all begins...
»

Cast List
@Minerva
as
Aaron Keener
(
The Division
)
@Gummi Bunnies
as
Add
(
Elsword
)
@York
as
Aliceviel Von Einzbern
(
OC
)
@Crimson Spartan
as
Daniel Jackson
(
Saving Private Ryan
)
@Jeremi
as
Death
(
Marvel Comics
)
@ShadowCoyote0
as
Garrus Vakarian
(
Mass Effect
)
@Not a Writer
as
Kofuku Ebisu
(
Noragami
)
@Lucky
as
Peter Parker
(
The Amazing Spiderman
)
@Takumi
as
Saki Hajima
(
When a Magician's Pupil Smiles
)
@Capri
as
Sunny
(
Omori
)
@dark
as
Thomas "Sev" Sevchenko
(
Killzone Series
)​