Well-Known Member
The Scarletverse GM
Ladies and Gentlemen, beast and man, concepts and dimensional beings!
You are invited to attend the Tournament of Might, where you will face off against the mightiest foes of this universe and the next!
Certainly, we understand that you would not risk your lives for anything! Do not fret! There is a price to be won!
The Tournament will be held on my very own planet, courtesy of the House.

Attendees will write their name here:______________________________
as you begin to write your name on the note reality beings to vanish before your very eyes. The lights melt away, leaving only a trail behind. The walls bend in on themselves and the air thickens up. It is very uncomfortable and you lose consciousness.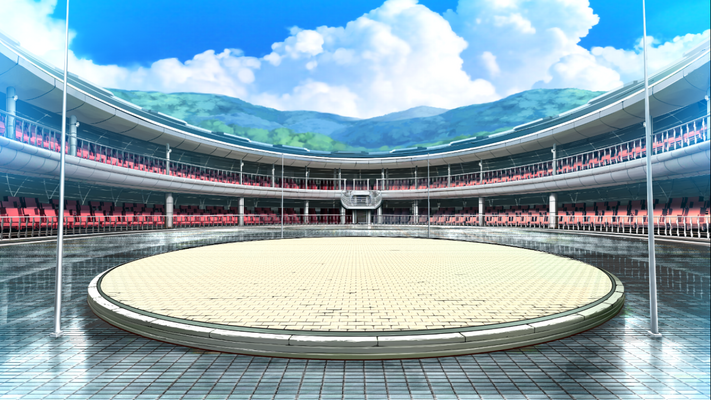 ​
--

Hello!



This roleplay will consist of your characters fighting for the grand prize of the Tournament of Might. What that is will be kept a secret. There is a character sheet provided at the bottom of the post. The gist of it is that your character will receive a mysterious letter and be teleported to Dramax, the planet where the tournament will take place. Below you will find a bit more detailed version of what I'm writing here. I will be balancing all your characters but believe me you can be very powerful before I disallow it. THIS DOES NOT MEAN I WANT ONLY PLANET-BUSTING CHARACTERS. Characters who face impossible odds will be assisted to win in various ways.



The Planet/Story:
The story will take place on Dramax, the planet presumably created by my character. Dramax is varied, but the majority of it has the same temperature and climate as a mild desert on Earth. Strange cities exist in the skies, above the tournament arena. Innassiacble by any condentnads. What might hide there?

When you arrive you are placed into your rooms. They exist on another dimensional level, above Dramax. The only way to exit this dimension is with the key provided. Leaving your room places you in the Arena Preparation Room, where you will be directed further. Any contestants who do not participate in the fights will be terminated and removed. The ones waiting for their battles are allowed to watch other fights, as well as mingle with other characters.


Mr. Pandora is the host of the Tournament of Might. He is an extraordinarily powerful entity, capable of warping reality to his own whims and wants. He has a playful personality, mimicking that of a child or a jester. He is highly intelligent, seeing through every scheme you could imagine. Mr. Pandora is very hands-on with the tournament and will personally escort the fighters to the arena with the help of his duplicates (who he can create). Mr. Pandora is the being who invited you, transported you and took care of you on your trip to Dramax. He will personally meet with every one of the fighters, to properly test them. Mr. Pandora's true age is almost impossible to guess but he seems ancient to all who encounter him. Multidimensional agencies tend to avoid entities like him.
The Fights:

The fights will be determined by K/O's, Battlefield Removal, or certain death (Decapitation, major wounds). Surrendering is also an option. You will all be categorized and sorted into Tiers. The Tiers are as follows:
Tier 1: Below Human - Weaker than the average human in speed, durability, and attack potency although characters in this tier could have powers that make them equivalent to a tier 6 or above.

Tier 2: Human - Self-explanatory.

Tier 3: Superhuman - This category belongs to the likes of elves, dwarves, orcs, cyborgs, or any other enhanced version of humans. MCU Captain America would be a Tier 3. Characters in this category would be able to destroy any tier below them with ease.

Tier 4: City level - Anyone able to easily destroy cities or large parts of one. This naturally includes the stats equivalent to this tier. Durability to tank at least one city-level busting attack. Scarlet Witch would fit in this tier, although her durability and speed are Tier 2, her abilities make up for it.

Tier 5: Continent level - Self-explanatory.

Tier 6: Planet level - Same as above.

Tier 7: Large Planet level - Same as above.

Tier 8: Solar System level - Same as above.

Tier 9: Galaxy level - Same as above.

Tier 10: Universe level - Universe level characters are the pinnacle of power in this tournament, although they will be allowed.

Tier 11 and above: - You will only be placed here if you have a very good reason. Reality Warpers and such.​
You can include a picture here.

Name: No need to explain this one.

Species: Are you a human? Wizard? Elf? Alternate human? Superhuman? Alien? Ghost?

Origin: Where do you come from? You can be as specific or as vague as you want. Although I would appreciate some pointers. Is it a fantasy world? Modern world? Strange dimension? Sci-fi?

Short biography: Tell me about what has happened in your life. Where were you before being transported to Dramax?

Powers: Be specific. Include images. Almost any power is possible here, if limited. We will work on that together. Please add any details you wish.

Suggested Tier: Tiers 1-11. Place yourself among them.