This site uses cookies. By continuing to use this site, you are agreeing to our use of cookies.

Learn More.

New and confused? Can't post? Looking for information regarding account approval? Check out our

website guide

to see if any of your questions are covered there! If your questions aren't covered under our guide, post them up in your introduction thread or the help forum.

Dismiss Notice

We are currently accepting applications for multiple staff positions. Check out our

Site Announcements

forum for details!

Dismiss Notice

It's time for another voting drive! As with previous voting drives we will be sending out voting reminders once a day for the first week of a new voting cycle. This helps to get a good position in the top rankings early on. For people wanting to help out around the site but who can't necessarily contribute in other ways, this is a great way to help out. I can't understate how important voting is. Almost all of our traffic comes from TopRPSites, and when we aren't in the top rankings, we don't draw in new users. So get on in there and

vote for Storyteller's Circle!

Dismiss Notice

So as some of you may already know, we're looking to get the website's platform updated to the newest version of Xenforo. The newer platform (Xenforo 2) comes with a lot of solid features and bug fixes from the original Xenforo. To reach this end we have setup a

donation campaign

for people interested in helping out.

Dismiss Notice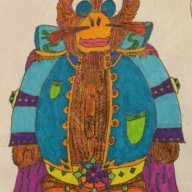 Last Activity:

Jan 19, 2018
Joined:

Mar 27, 2017
Messages:

12
Likes Received:

5
Trophy Points:
Birthday:

Dec 21, 1996

(Age: 22)

Location:

Occupation:

Mage
Pankong
The Shaman, 22, from Cipan's Inn
Understanding Botanic Mar 28, 2017
Pankong was last seen:

Jan 19, 2018
Loading...

Loading...

About

Birthday:

Dec 21, 1996 (Age: 22)

Location:

Occupation:

Mage

Great shaman and druid between my folks, I got interested in the art of alchemy and engineering and created a giant cyber-tortoise, Cipan, able to travel across the multiverse, upon which I built an Inn where I collect all the wonders i get in touch with, and give shelter to other fellows; I can't avoid to mention my two inseparable demons, Abdul, a goblin, and Bongo, a gnome, because they tought me most of my knowledge about magic

Interact

Signature

"Behold this gateway, dwarf!" I continued. "It has two faces. Two paths meet here; no one has yet followed either to its end. This long lane stretches back for an eternity. And the long lane out there, that is another eternity. They contradict each other, these paths; they offend each other face to face; and it is here at this gateway that they come together. The name of the gateway is inscribed above: 'Moment.' But whoever would follow one of them on and on, farther and farther – do you believe, dwarf, that these paths contradict each other eternally?" "All that is straight lies," the dwarf murmured contemptuously. "All truth is crooked; time itself is a circle."