Well-Known Member
We're All Mad Here
Personal:
Name:
Marzanna Zyanya
Gender:
Female
Age:
50
Appearance: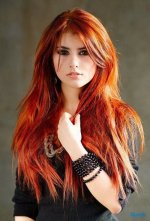 Race/Species:
Elf

Career:
Magic:
Elemental
Max Tier received:
Six
Current Occupation:
Innkeeper for a successful inn (The Jade Steam).
(She is also an assasin, theif, and kidnapper for those who know how to ask)

History:
Born into a rich family, Marzenna went to school until she mastered the sixth tier of Elementalism. She had many tutors who helped her along the way. An only child, she was very independent but loved her parents dearly. Her parents were murdured in their sleep when she was 45. Marzenna inherited a lot of money from them and went through a time of grief. She opened her inn a couple years later.
OOC:
So sorry if I need to fix anything, just let me know!