The Paper Parade:
Prologue: Charles the Great, Bald, Mad
***
Faces spewed out of the Chateau's great doors and slipped into the street, each mask polluting their air with its own flavor of laughter or slurred and cheer. The Masquerade's guests must have numbered in the hundreds, no, thousands. The delicate hum the city's of lutes and flutes was masked in turn by the shifting squeak of fine footwear on even finer marble tiles. The symphony of street kept time with the flutter of the Travelers' hearts. After many a night spent travelling at sea, solitary and stung by salt, you had earned a night like this. You had earned a night of liquor and love, of fireworks and freedom, of afterglows and after-after-parties.
You had earned it all
. You dared not blink. You dared not miss a moment of it.
A masked man stood stoic upon the edge of the dock, his feet shifting impatiently as your gondola slowly pulled into port. As soon as the figurehead of your delicate ship- a fragile, ivory unicorn- tapped gently against the pier's wooden lip, the masked man thrust his hand downwards towards you, ready to welcome you ashore.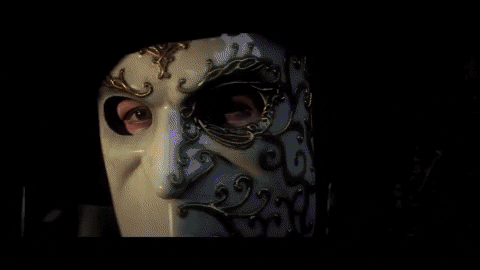 "Welcome, Lords and Ladies, Dukes and Duchesses... to Rouen!!"
The city, illuminated by naught by the glow of sparklers, paper lanterns and distant roman candles stretched out before you. Rouen had been overrun by Grandfather's party. Every house, every market stall was doused in the Family's colors; the streets were streams of crimson, navy and gold. To those of you wearing different colors almost felt left out, alien in an unfamiliar world.
"Your Grandfather is in his study. He will be joining the festivities as soon as he feels... ready. I'm sure you all understand. His wives are waiting for you in the courtyard."
The Masked Man scoffed.
"They will be masked, of course. Such is tradition. Naturally, they've neglected to tell me what or whom they have disguised themselves as. It's a little game they like to play. They have hidden themselves. They expect you must go seek."
Even amidst the sea of unique, enchanting and grotesque faces, several figures stuck out from the ground. They costumes were finer than their peers. They must have been richer, or, at the very least, more prepared than the city's plebeians.
- One lingered in the corner of the courtyard, obscured behind an obnoxiously
large lion's mask
,
embellished with authentic, freshly-hunted lion's hair. The Lion lifted the chin of their mask to sip upon one of the fine classes of wine that had been set out on a bench near the grand entrance of Grandfather's chateau.
Upon the table sat a glass of your favorite beverage.
Your host had done his research. The bottles had been imported straight from your homelands for your enjoyment.
- Another stood before one of the party's musicians,
swaddled in a silver cloak.
Their mask had a mirrored face; it made it increasingly obvious that their were enthralled by the band's lead flutist. They couldn't take their eyes off of him.
- Another was staring out at sea, their hands joined behind their back. They had hidden themselves from the hustle and bustle of the party, and were now gazing silently at the moon. The tallest party-goer by a full head and shoulders, the stranger on the pier wore a mask decorated with a
long, feather beard.
"Be careful how you conduct yourselves around the Wives, honorable Sirs and Madams. They have a certain...
reputation.
Accusing a regular citizen of being one of Grandfather's wives... it might sour their mood. I'd hate to see such a lovely night ruined over something so petty, so, please, control your tongues."
The Masked Man tipped his head.
"Oh, and please, keep your invitations on hand. Without them, we'll have no way of identifying you; masks or no masks, you are distant relatives of Grandfather, so we won't be able to rely on any family resemblance to pick you out of a crowd. If you need anything- anything at all- call on me. I'll be there."
He bowed his head a little lower.
"Dance! Be Merry! This night comes but once a year; you would be wise to drink it all in whilst you can!!!"
- - -
You have received an invitation from a very distant, very rich relative- a man calling himself 'Grandfather'- promising you a place in his will, should you attend his grand retirement ball.
Perhaps you believe it to be a scam. Perhaps something else has drawn you to this place. Curiosity? Greed? The promise of a better life?
It matters not.
For better or for worse, you have heeded Grandfather's fall.
Welcome to Rouen. Welcome to the Paper Parade.
- - -
Cast List:
@Minerva
as Duchess Rose Archer of Helios.
@Yun Lee
as Daimyo Michiko of Eversleeping.
@Capri
as Daimyo Zhongli of Liyue.
@Takumi
as Daimyo Korra of the Southern Pole.
@Jeremi
as Daimyo Kyoshi of Ba Sing Se.
***​
Last edited: