The Sculptor
Administrator
The Convergence Series GM
(This event was hosted by
@York
and can be found
here
.)
"Do you feel it too?"
"Yes... They have arrived..."
"... But... Will they do it?... Can they?"
"I... Do not know... But we have to hope that they try... For their sake..."
Prologue:
The Dimensional Breach
It might have happened without warning, a sudden, jarring journey across space and time itself, or perhaps on accident, during an attempt to traverse the multiverse. In fact, it could even have happened in one's sleep, but nonetheless, each and every one who was brought to this place felt distinct pull towards a certain point, as they found themselves hurtling through an seemingly infinite space, to a destination that never quite came.
As there appeared to be no semblance of gravity, let alone sense of direction, most who were not able to keep themselves steady would find themselves in a rather voilent tumble... That is, until the new arrivals, of sorts, felt themselves come to a sudden stop, dumped onto a cold, hard, surface that... Seemed to have little to no texture at all.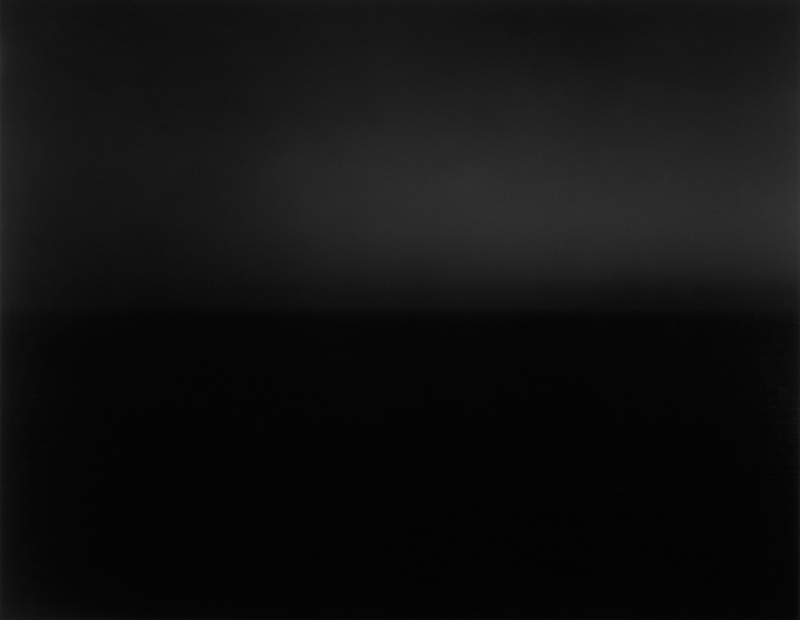 Naturally, most who were dumped here would be a bit disoriented, with their vision in a whirl after their turbulent arrival, but fortunately, despite how rigid the ground beneath them seemed to be... It was actually quite solid.
But after taking a closer look at the ground, and their surroundings in general, most might find themselves confused, considering that whether they looked up, or down, right, or left, all they saw was darkness for the most part. Well, different shades of darkness, really; the "floor" beneath them was generally a pitch black, like the void, while the "sky" above was a more greyish color, but still quite dark for what it was worth, with little grains of darker and lighter color shimmering around, like some form of strange static... Or perhaps flickering stars, if they had somehow lost most of their light, or were just obscured by a thick fog.
As far as the eye could see, the place was flat, and perhaps those who managed to find it fast enough, could spot a faint, blue glimmer, and even hear a soft crackling noise as a circular shaped tear, in time and space itself... Appeared to close itself behind the group of arrivals, too quickly for even the fastest of arrivals to jump inside in time.
However, the disappearance of this mysterious portal of sorts, quickly revealed another faint, but still visible source of illumination; another dim blue glow, another tear in space and time, like the one that brought them here? Or perhaps something else?
Only one way to find out, right? It was somewhere in front of the group of arrivals.
Yet, that wasn't the only thing that could be seen, as somewhere to their left, there was the outline of something, perhaps a bench, sitting in front of a tall, pole like structure, with a glass container mounted ontop, and within, a dim light seemed to emanate from it, flickering on occasion.
Unfortunately, whatever light it was attempting to cast, did little to pierce the darkness in this place, but from what one could gather, the glass did seem a little smudged. This could not be made out for certain though, unless one were to investigate themselves...
Last, but not least, somewhere to their right, there appeared to be the outline some sort of wooden structure, with a large, flat board in its center, with something attatched to it, something big, and flat... Not unlike a rather large piece of paper or something, actually. Perhaps those who looked a little closer might also spot something hanging from the little arch on top of it, perhaps a potential light source? Or some other weird contraption, it was hard to tell from this distance, but whatever was hanging off that chain could prove usefull, that and there was bound to be something written on whatever was on that structure, right?
At any rate, it looks like at least there were a few things to do here, wherever, or whenever here was, anyways:
A) Find the source of that faint blue glow
, it looks to be some distance directly
in front of the group of people that had arrived
.
B) Investigate the structures to the left
, and though one couldn't be completely certain with the dim lighting in this place, judging from their outlines, it seemed to be a
dimly lit lamp post
of some sort that was sitting behind a
bench
.
C) Venture over to the structure to the right
, which appeared to be made of wood, with a little arch ontop, that had
some sort of object hanging from it
. It also seemed that
there might be something written on it
, given the outline of what could be considered paper, attatched to it.
Or.
D)
They could always
loiter around and talk amongst each other or something
, but it might be wise to at least get a little more light in this place before any real interaction can occur...
Where would the new arrivals go? If... Anywhere really, but well, somewhere was better than nowhere, wasn't it? Since it would seem that for whatever reason, or whatever cause, they would be stuck here for a good while...
Cast:
Yoichi Saotome
from
Owari No Seraph
, and
Link
from
LoZ: BotW
played by
@Klutzy Ninja Kitty
Character(s) Status:
Alive
Role:
Unknown
Wes
, and
Rui
from
Pokemon Colesseum
played by
@Midnight Maiden
Character(s) Status:
Alive
Role:
Unknown
Tsukiko (Moonchild)
, OC played by
@Voidwarrior
Character(s) Status:
Alive
Role:
Unknown
Laura
from
Logan
played by
@C.T.
Character(s) Status:
Alive
Role:
Unknown
Sidon
from
LoZ: BotW
played by
@Bomb
Character(s) Status:
Alive
Role:
Unknown
Johnny Cage
from
Mortal Kombat
played by
@The Myrmidon
Character(s) Status:
Alive
Role:
Unknown
A2
from
NieR: Automata
played by
@Gummi Bunnies
Character(s) Status:
Alive
Role:
Unknown
Mipha
from
LoZ: BotW
played by
@Mason Moretti
Character(s) Status:
Alive
Role:
Unknown
Birdie
and
Noembelu
from
Street Fighter
played by
@Yun Lee
Character(s) Status:
Alive
Role:
Unknown
Blaze the Cat
from
Sonic the Hedgehog (Archie Comics)
played by
@Archmage Jeremiah
Character(s) Status:
Alive
Role:
Unknown
Shichika Yasuri (α)
from
Katanagatari
played by
@Verite
Character(s) Status:
Alive
Role:
Unknown
Dorian Pavus
from
Dragon Age
played by
@Atomyk
Character(s) Status:
Alive
Role:
Unknown
Rosa Joanna Farrell
from
Final Fantasy IV
played by
@Minerva
Character(s) Status:
Alive
Role:
Unknown
Seisa Mikagura
from
Mikagura Gakuen Kumikyoku
played by
@Kaykay
Character(s) Status:
Alive
Role:
Unknown
Ben Tennyson
from
Ben 10
, and
Eevee
from
Pokemon
played by
@Crow
Character(s) Status:
Alive
Role:
Unknown
Connor Walsh
from
How to Get Away with Murder
and
Kara Danvers
from
Supergirl
played by
@LuckycoolHawk9
Character(s) Status:
Alive
Role:
Unknown
Eygon of Carim
from
Dark Souls III
played by
@Otto
Character(s) Status:
Alive
Role:
Unknown
Giorno Giovanna
from
Jojo's Bizarre Adventure
played by
@CrunchyCHEEZIT
Character(s) Status:
Alive
Role:
Unknown
Sonic the Hedgehog
from
Sonic the Hedgehog
played by
@thatguyinthestore
Character(s) Status:
Alive
Role:
Unknown
Shichika Yasuri (β)
and
Houou Maniwa
from
Katanagatari
played by
@Sen
Character(s) Status:
Alive
Role:
Unknown
Shion
from
No. 6
(AU), and
Jason Dean
from
Heathers the Musical
played by
@Takumi
Character(s) Status:
Alive
Role:
Unknown
Togame
from
Katanagatari
played by
@Hana
Character(s) Status:
Alive
Role:
Unknown
Clemont
from
Pokemon X and Y
played by
@Lissamel
Character(s) Status:
Alive
Role:
Unknown
Deadpool
from
Deadpool (The Movie)
played by
@Gwazi Magnum
Character(s) Status:
Alive
Role:
Unknown
James Howlett
from
Marvel Comics (Earth 12025)
, and
Danielle Cage
from
Marvel Comics (Earth 15061)
played by
@Jeremi
Character(s) Status:
Alive
Role:
Unknown
Alexandra Kalomoira (The Huntress)
, OC (
DC
Alt. Universe) played by
@Gands
Character(s) Status:
Alive
Role:
Unknown
Guido Mista
from
Jojo's Bizarre Adventure
played by
@penguin055
Character(s) Status:
Alive
Role:
Unknown
Selene
from
Marvel Comics
played by
@Josh M
Character(s) Status:
Alive
Role:
Unknown
Aleksandra Zaryanova (Zarya)
from
Overwatch
played by
@Nater Taters
Character(s) Status:
Alive
Role:
Unknown
Wheatley
from
Portal 2
played by
@Yang Lee
Character(s) Status:
Alive
Role:
Unknown
Constanza Richards
from
The Disunited States of America
(OC) played by
@Krieg
Character(s) Status:
Alive
Role:
Unknown
Lord Ghirahim
from
LoZ: The Skyward Sword
played by
@AkiryaFudo
Character(s) Status:
Alive
Role:
Unknown
Chara Dreemurr (Chestnut)
from
Undertale
(AU/OCish thing) played by
@Fallen Hope
Character(s) Status:
Alive
Role:
Unknown
Azuma Shinonome
from
Sekaioni
played by
@MetalNova
Character(s) Status:
Alive
Role:
Unknown
Dio Brando
from
Jojo's Bizarre Adventure
played by
@BarrenThin
Character(s) Status:
Alive
Role:
Unknown
​