MC MasterMind
Administrator
The Convergence Series GM
(This sandbox was hosted by
@Blacksmith
and can be found
here
.)
This was it. As your ship came out of warp, you among others peered out of the porthole to see the planet below that you would dedicate the next few years of your life. Recruited by figures in one way or another, you learned about the nature of the multiverse. Of those who would see it burn and those who would be a shield in such times. This would be your role, as you would be trained by your peers. From the looks of your fellow recruits, it seems almost incredible. Some look human, others are more monstrous in appearance or only a token degree of inhuman. But you were all called together for the same purpose and with this in mind, perhaps it might have eradicated what differences and fences yet existed in your mind. Perhaps not. Nevertheless, the voice over the intercom would call out.
"This is your captain speaking. Drop in t-minus ten seconds. Ten....Nine....Eight-"
All around, those who had stretched their legs or went for some miscellaneous purpose rushed back to their seats, some looking gleeful in contrast to those who were fearful of the ensuing event.
"-Four....Three....Two....One. Disengaging docking clamps."
And with that, you made the final stage of your journey as you entered atmosphere. Lush green as far as the eye could see was your first impression. It was dawn, local time as the sun peeked over the mountains in the distance. In the midst of it all, a massive base awaited and in what seemed like little time you landed. Off switched the buckle-up sign and excited, recruits grabbed their bags and prepared to descend. The first thing you noted was the severe humidity. Even in the early morning, mist rose and was dissipated immediately by the roars of the dropships, the landing carriers and the general movement every which way you looked. Loader-bot suited workers moved cargo, transporting it to the far side as vehicles- Mech and otherwise drove or walked across the landing zones and expanse. In the distance, the gleam of guard towers on the concrete wall would shine in the morning light.
"THIS WAY FRESH MEAT, YOU REPORT TO THE
MEETING ROOM,
ASAP! LETS MOVE!"
Some things were truly universal it seems, as a figure with the cog-and-sword emblem on his shoulder displayed the rank of Sargent as he led all of you to a room. Seats were taken, people were talking...And then stepped a figure onto the stage. The Sargent stood to attention as he barked out aloud.
"COMMANDER ON THE DECK!"
He was frankly a strange looking figure. Slightly hunched over and old, though there was a gleam in his eye visible, even at this distance. His skin was dark, darker perhaps for his time on this tropical base as he tapped a microphone on the stage and cleared his throat. His voice was husky, if relaxing as in sharp contrast to the Sargent, it came over in a gentle, rolling wave.
"Thank you Sargent. And good morning to you all. I am the Commander of this place, your new home for the next few years. The intention was that while we prepare for the worse, we in fact act for the best- We may work like any military, but we are not soldiers. We are not conquerors. We do not seek domination nor do we seek riches. First and foremost, we- And this includes you now, are guardians of existence itself. All that may be, all that is and all that was are now our sacred charge. Think on that, as you go about your training. I look forward to seeing you all surpass the prior generation and I encourage you all, to do all you can to reach our goal as one. We are a light in the darkness....We are the Torch."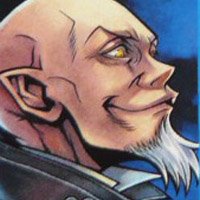 "Best of luck to you all."
Thus was your first impression of the Commander, as you were given an electronic Scroll with a map and your schedule installed(updated automatically) as well as your dorm room number, where you and your roommates would be living, as you trained here.
Welcome to the Torch.​
Last edited: