Note: This game is set to start earliest 13th January 2019.
We have started right over
here
!
Sign ups will be open until the
End of Chapter 2
.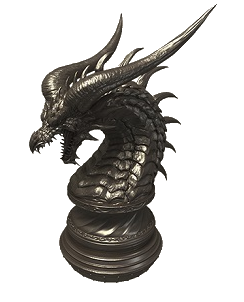 Our worlds have been merged as one.

Worlds with different laws, realities and existences.

Worlds never meant to meet.
---
The sun beats into your face, forcing your eyes open. You look up and around.
Up and front is your first instinct as you open your eyes. You see a sky of floating lands. Beneath your feet is fine, green grass. You can tell that this is not home. Maybe it is, but it probably isn't.
It seems that you are not alone. Many others too are awakening from their slumber. The grass you slept on must be really luxurious! I'm amazed that you can sleep despite those monsters lurking nearby.
Now that you are aware that you are far away from home, what will you do?
---

As stated, you are a lost soul alongside other lost souls, seeming to have been sent to a place far away from home. You can choose to cooperate, or you can choose to ditch the gang. I probably wouldn't reccommend the latter, but hey, you do you.
Your initial goal is to return your home to normal, but soon you are tossed into a hunt with a for the 22 Bahamut Totems, that are scattered across the very plains, metropolis and dungeons of this merged world, because someone else is intending to use them for something evil. These Bahamut Totems are not items, but rather, are people that you meet, and they could even be
you
! Each chapter mainly involves trotting around one homeworld before the next chapter has you venture into the other.
This is a standard band-together go-on-adventure kind of thing, and won't be too complicated on the surface, with combat and routes kept simple enough, yet with a flair of branching. Anything else to mention will be kept for plot.
This is intended to be a canonical sidestory in the ever-expanding
Convergence Series
Epic Roleplay, however, prior knowledge on the Epic Roleplay isn't required in the slightest to enjoy this game. If you'd like, you can join the Discord Server
here
.
I might be looking for Co-GMs who have knowledge on Shadowverse and/or Dragalia Lost, since I myself have little to no knowledge on those, so that chapters based on those series could be constructed. A co-GM with knowledge on any other Cygames work is welcome as well.

You are required to play a character originating from a
Cygames product
, be it their collection of games, mobile, browser and console alike, like Granblue Fantasy,
[email protected]
Cinderella Girls or Umamusume, or few anime, like Zombieland Saga.
I am well aware that Rage of Bahamut, Shadowverse and Granblue Fantasy absolutely love sharing their characters. We'll figure something out from there. To help out with it, characters from Granblue labelled as Unknown Race, such as Vania or Minigob will not be permitted. However, the same characters' incarnation from another game will be permitted.
The following characters will not be accepted as playable characters because they will be used by the GM for stuff. There will be characters not on this list that are planned for GM stuff as well, be it as a GMPC or an important NPC.
Kokkoro (Princess Connect Re
ive)
Kyaru (Princess Connect Re
ive)
Blue Outfit Cagliostro (Granblue Fantasy) (Red Outfit Cagliostro is OK though)
Any other possible restrictions to note like powerlevels will be overlooked by GMs.
In the context of games to pull from, it matters not if the character is playable or not. As long as they appeared within it, they're eligible.
https://gbf.wiki/Category:Collaboration_Characters
https://sv.bagoum.com/leader
Now, I'm not omniscient so I don't know if anything below is EVERYTHING everything, but everything above is... well... very detailed. If you find something worth considering, do tell.
Super Robot Wars (the uncool one)
Zero no Tsukaima
Yuri on Ice (yea)
Shokugeki no Soma (long story)
Vocaloid (You can only be Hatsooney Meekoo, no one else got the chance)
Tales Series (Via a collab with that THE RAYS thing)
Re:Zero (Via Priconne & Shadowverse collabs)
One Punch Man (Via Shadowverse collab)
All the main Love Live! girls that aren't from the new PDP thing (Via Shadowverse & GBF)
Fate/Stay Night (Via Shadowverse collab, they had two of those thangs)
NekoTomo (not that anyone here's ever touched it)
Taiko no Tatsujin
Gachapin & Mukku. Just...
Standard STC Rules apply
Try to keep things Civil. As GM, I will have final say in all disputes.
Players of all abilities and lengths are welcome but try to avoid image spamming. No more than 3 images/gifs per post please.
Try to post
at least
once per chapter.
Reservations are allowed. They are a first-come-first-serve thing and expire after a week.
You are allowed up to two characters maximum.
If you do choose to have two characters as opposed to one, these characters must be from the same series. No using collabs to justify different series characters.
New Thing as of 11/07/2019
- You are allowed to have characters from different series in your duo, as long as they are both from Cygames series. PRIOR COLLAB characters are allowed to be in duos, but they must be from the same series. PRIOR COLLAB characters themselves must've previously appeared in a Cygames game as a guest, as opposed to just the series itself e.g. Street Fighter is a valid, and while you can use say Rashid because he's appeared in the GBF collab or Juri because of her appearance in the Shadowverse collab, you can't use Ken because he has not appeared in any.
For characters with their canon listed as being from Granblue Fantasy, you cannot play Unknown Race characters. The exceptions to this rule are Orchid, Robomi, Wulf & Reine and Morphe & Phoebe.
New Thing as of 03/01/2019 - Happy two days late New Year! I will be accepting one character who does not fulfil the condition of being a character owned by Cygames as a type of 'guest character'. This is reccommended if you wish to participate but do not have sufficient knowledge of the characters that fit the requirements.
New 08/01/19 thing - The limit of one guest character slot, which as mentioned above, is a character not fulfilling the condition of being owned by Cygames, has been upped to
two
, seeing that we now have the ratio of Cygames characters to handle another guest. One roleplayer is limited to one guest character i.e. no duos.
New 11/07/2019 thing
- The number of Cygames characters must always be equal to or greater than the number of guest characters and PRIOR COLLAB characters combined.

Amira
(Rage of Bahamut: Genesis) -
@Takumi
Hayasaka Mirei, Morikubo Nono & Hoshi Shouko
(THE
[email protected]
Cinderella Girls) -
@Crow
Ladiva
(Granblue Fantasy) -
@Jeremi
Luna
&
Nicola Adel
(Shadowverse) -
@Kaykay
Lyria
&
Sandalphon
(Granblue Fantasy) -
@York
Nicholas
(Granblue Fantasy) -
@Gummi Bunnies
Nikaido Saki
(Zombieland Saga) -
@Archmage Jeremiah
GMPC
(11/No limit)
PRIOR COLLAB
-
Fjorm
(Fire Emblem) -
@Minerva
PRIOR COLLAB
-
Sakamoto Ryuji
(Persona 5) -
@Yun Lee
GUEST
-
Ian Archer
(Tower Prep) -
@Lucky
(2/11)
Here below is the
Character Sheet
so that you can fill it up.
(Insert Picture Here)
Name:
Age: Estimate if not available
Gender:
Abilities: Well?
Canon: What series are they from?
History: Attach a wiki link & a brief written history or description. I want to see how well you know the character.
Personality: Minimum two sentences. No maximum.
Other Information: Anything you want to tell the GM?​
Last edited: