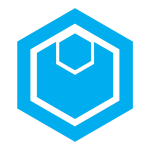 OmegaOS Online. . .
Engaging Information Phase. . .
The Throne's Wish​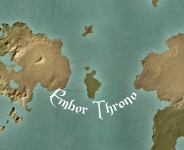 The Ember Throne flickered to the fatal fear of many for the flame kept within shivered to the frosted winds beckoning the flame to be rested and snuffed from existence.

The world of Stryya is a dying world thrown off from its mother system and cast into the seas of nothingness. Only the distant stars' light may reach the planet's surface seen from the eternal night. A frosted touch, a cold breath slowly wraps around the planet and reaches closer to strangle the heart of warmth. The Ember Throne was created to keep the flame within the planet's core alive and breathing for the sake of which to preserve everyone and everything. However, centuries and centuries have passed as the Ember Throne slowly became drained of the flame encapsulated within. The ensuing Eternal Winter edged ever so close to the Ember Throne to reach with its boney hands and pinch the Ember's flame to snuff it.

Most of the world has been consumed by frost.
As such, how will you survive in this dying world?

This is the world of the Throne's Wish. Inspired by Dark Souls and Bloodborne to create this dark fantasy world. Though it's dark fantasy, I only want everyone to enjoy it if people are interested in it. The map I show is something I made and cropped from a larger map because too big, but there's a lot of frozen land and oceans to explore out there.
Let me know if anyone's interested in this role-play's creation or if you have any questions.

OmegaOS Offline.