The Sculptor
Administrator
The Convergence Series GM
Staff Member on Hiatus
Illusion Game: Secrets of Suburbia
Premise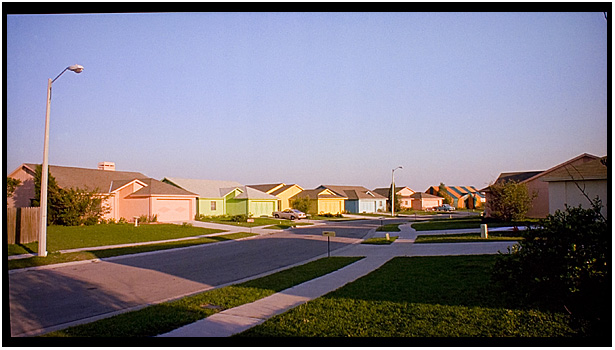 Sunwater, California, 1954. Population: 200.

Sunwater is a peaceful suburb nestled in California, in a world where people are able to accept amd love one another for who they are. No matter the color of your skin, the gender of you or the people you love, the God you pray to (or none at all), the good people of Sunwater are able to look beyond that all. Sure, there may be a few troublemakers in leather jackets from the local high school riding around, the occasional accident when a kid finds his dad's hunting rifle or when his friends pressure hin to smoke, or even the threat of infidelity in what should be a happy marriage. But no matter the problem, these upstanding citezens are able to face them all, and make Sunwater the dream suburb.

Everywhere you go is a smiling face, a friendly neighbor. Everyone knows everyone by name here. The kids and young folks can go to the roller rink or the drive-in for fun...and over to Lover's Peak for a bit more. The PTA hosts plenty of socials and get-togethers to raise money for the local schools, and those who don't commute to work have plenty of small shops along Main Street to tend to. It seems that nothing truly terrible ever goes on, and why would it? It's a happy, peaceful, perfect place.

So why not come take a look for yourself?
Mechanics
This is an illusion game based off 50s sitcoms, as well as modern deconstructions of them (Pleasantville, Stepford Wives, etc.). Like all illusion games before it, everyone is stripped of memories and powers, and given a new life in Sunwater. I'm debating on whether or not roles will be included, as this is only the early stages of planning, but characters will earn memories back each round. But be warned-so will NPCs. And a few of them aren't so friendly...
And there won't be an afterlife, either. I plan on keeping this a pure narrative.​