Multiverse RP'er
Benefactor
A few hours after the Cell Games
HFIL - "Home for Infinite Losers"
Perfect Cell
It has been a few hours since Cell's defeat at the hands of Gohan at the Cell Games. As is customary of all villains, these were tossed into cells where they were kept for all eternity under watch.
Cell was tossed into one such holding chamber alongside other iconic villains: Guldo, Jeice, Burter, Recoome, Ginyu, Frieza and King Cold who all greeted him appropriately. "
So, you were defeated by them too, were you?
" "
God, mate, you look ugly. Makes me almost miss me cousin.
" "
You probably weren't as fast as me, the fastest being in the Universe. Or at least I thought so until I met Goku.
" "
I still refuse to admit that I lost to that filthy monkey. Urgh!
" "
That boy had quite the sword skill...
" They all muttered as the arrival had appeared, much to Cell's distaste.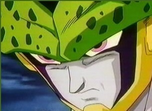 "
You all lost because you were all non-perfect beings. I am the one who should of beaten Goku and his little brat. Once I get out of here, I am going to crush his spirit and make him regret ever beating me at my own game.
" "
Hate to break it to you "Cell"
" Frieza exclaimed. "
But as much as we all love that idea, we aren't getting out. They have that filthy monkey and that other Namekian on speed-dial, ready to put us back in here. Trust me, we've tried breaking out and that resulted in our butts getting kicked.
" "
Yeah mate. We've thrown in the towel. Sides, we're happy here.
" "
After witnessing that boy kill my son without so much as breaking a sweat? This Goku sounds even worse.
" Everyone reluctantly agree with King Cold's statement, which angered Cell.
"
You just don't get it do you? I am the Perfect Being. Made out of the DNA of all the Earth's strongest fighters and some of you lot. The fact I lost to Goku's son... Urgh! I'm going to find my own Cell in this hellhole, I can't stand being with you losers.
" Cell exclaimed in a outburst as he got out of the Cell and walked into another one, quite far from the other villains. Taking the opportunity, he stared up into the "clouds" and contemplated his defeat.
"
I am the Perfect Being. The fact I lost to a teenager with anger problems... It's infuriating! And this place is a literal hell full of weak-minded imperfect creatures. If only I had the means to escape, only then I shall have my revenge and even more... My Cell Games was a perfect hit, and it must return. That brat needs to be dealt with first... But how can I regain my glory? Even if I start training now, they'll most likely be doing the same, I won't be able to gather nearly enough power to take him on, much less against all his friends.
"
The Multiverse was a massive plain, home to many universes alongside this one. Was anyone listening in on Cell's desires and sympathised with him? Would anyone help him bring his Revenge to fruition and restore the glory that is the Cell Games?
@Yun Lee
​