The repeated blasts and eventual explosions caused a great rumbling from somewhere deep below. The walls of the cavern shook with energy and the group could feel pressure from below them. Soon enough, the sound of air rapidly rushing upward could be heard and a great force of energy ascended upward against the group. They rose rapidly like it was a geyser, being thrown right up to the hole in the surface.

Pieces of rubble fell from the top, threatening to hit members of the group. Some could be avoided, but one piece of rubble slammed into Peter, forcing Elliot from his grasp. As he was not being levitated, he was not light enough for the rush of energy to carry him and he quickly fell to the depths below. There was nothing that could be done for him as everybody else was thrown out into the sky.

Those on levitation duty managed to get the group to land safely, though their trials were not yet over. The eruption was causing Force energy to burst out in waves from the old Sith academy, further destabilizing the area. Revan and Rex stood nearby, facing Traya. The two men reached out with the Force and forced Traya to her knees, the fight in her drained.

"It is time to deliver the final blow to this phantom,"

said Revan.

@ThatAverageGuy @Jeremi @Josh @York @Gummi Bunnies @Yun Lee @Siege @dark @Donder172 @Takumi @Kaykay @Space_Candy @Lucky @MelodyMeister @Archmage Jeremiah @Raptor Jesus @Crow @CrunchyCHEEZIT @Raynar Saassin @Otto @Minerva

​
"Woohoo!!! My Force worked!"

Gumi jumped in the air, happily convinced that she somehow helped them get out of their predicament.

"I'll use it to make Traya disappear next! HmmmmmmmmmmMMMMMMMMMM..."

Putting her index fingers on her temples, Gumi attempted to make Traya vanish with these newfound and absolutely nonexistant mind powers of hers.

Gakupo didn't bother stopping Gumi, merely watching with a smile on his face. He had been tested so many times in this awful excursion...his life was put in danger countless times, he had to deal with obnoxious and stupid people...it was all a mess that he never wanted to endure again.

But you know...seeing Elliot fall into the abyss, no one able to save him...it was a very appreciated compensation.

@Atomic Knight

@Everyone​
Nathan screamed out as Elliot was pulled away, Quill's tight grip keeping Nathan in place so he couldn't go after him.

He didn't want anyone to die, he never wanted anyone to die, but now that has happened and he can't handle it. His body shook violently, tears flowing down his cheeks.

@Atomic Knight @Lucky

@Anyone
The attacks broke Traya into particles that exploded outward before fading away. The energy from her departure washed over the group, pushing them backward, though something very strange happened to those who were Force-sensitive. Rex and Revan fell to the ground from the excess of Force energy, visions plaguing their minds. Meceliss, Mizelia, and Vader would feel similarly, visions of the past on Malachor V filling their heads.

Rex and Revan soon collapsed and Steve ran to check on them. Liara similarly passed out from exhaustion, falling into Shepard's arms. James let out a long groan and mumbled something under his breath. Burnham closed her eyes and holstered her weapon to massage her forehead.

The Force ripples soon dissipated, leaving the group in relative calm.

@ThatAverageGuy @Jeremi @Josh @York @Gummi Bunnies @Yun Lee @Siege @dark @Donder172 @Takumi @Kaykay @Space_Candy @Lucky @MelodyMeister @Archmage Jeremiah @Raptor Jesus @Crow @CrunchyCHEEZIT @Raynar Saassin @Otto @Minerva

​
After all of that, Flower's deactivated body was on the ground, still lacking that arm she had cut off during it all. It didn't like she was going to recover on her, further emphasized by her internal console leaving a single warning.


[ "Low battery power. Highly advised to place model 'Flower' into a recharging station." ]


This automated message would repeat in minute intervals.

@Atomic Knight @Ver @Yun Lee @Takumi @MelodyMeister @Raptor Jesus @Lucky

​
Krystal looked around, not seeing Elliot. "Hey... wh-where's Elliot!?" Krystal asked.

@Atomic Knight @Ver

@Everyone else
Starscream, getting up and scratching his head, ponders.

The only casualty seemed to be Elliot.

"I suppose that's that,"

Starscream pants, his palms on his knees, before he rose and patted the dust off his limbs,

"well, we were here on this planet to look for a ship, weren't we? Let's go, everyone. We don't have all day, you know." @Atomic Knight @Ver @Siege @Raptor Jesus @Alex Azure @Gummi Bunnies @Jeremi @Yun Lee

​
Starscream found himself blasted by Krystal's actually powerful staff.

"Is that...

all

you care about? Finding the ship so we can go home!? I care about more than that... ELLIOT'S GONE! AND NOW HE'LL NEVER BE ABLE TO GO HOME! You are a heartless and worthless piece of junk! All you care about is yourself! You don't give a damn about anyone else here now, do you!?" Krystal said in a maliced tone with pain in her voice. She wanted everyone to go home. Not just her. She wanted everyone to be able to see their homes again.

All except for Starscream now.

@Crow

@Everyone else
Emily Hayes
@Atomic Knight
@Ver
@Yun Lee
@Takumi
@MelodyMeister
@Raptor Jesus
@Lucky
@Space_Candy
@Others?
Emily could only watch in vain as Elliot slipped from Peter's grasp, as while she attempted to use her stone magic to catch him... It was too late; she couldn't stop him from falling, but... Before he disappeared, she called out to him, hoping that somehow... In some way... He could hear her.
"Elliot! You have to wake up!!! Please... Wake up!!!"
She shouted desperately.
In the end, her efforts were in vain; as far as she knew, Elliot was gone. All she could hope for was that he was still alive, in some way... Some how... But, deep down, she was pretty certain things wouldn't turn out that way.
Managing to lift everyone else successfully to safety though, Emily collapsed onto the ground... Her breaths coming in ragged and unsteady; it wasn't just the exertion from using her stone magic, but... A deep sense of sadness that Elliot was gone.
Though he hadn't been the best company all the time, his actions in helping Nathan proved that there was still some hope left in him, but now... She doubted they'd ever know for sure.
When she finally came to her senses though, Treya was already gone... Finished off by the others, and dissipated. Those that could use what was called "the Force" seemed overwhelmed, collapsed on the ground as well.
Eventually, something else reached her ears; the sound of an automated message. Flower didn't look to be in very good shape... Losing her arm and all.
Gritting her teeth, Emily pushed herself up and attempted to use her stone magic one last time... Causing tendrils of pink light to reach out to Flower... Filling her body temporarily with some kind of magical energy. With any luck, this would at least for the time being,
power up Flower again
, at least until they could find a more reliable source of power.
She wasn't sure how long her stone magic could last, due to her waning strength at the moment, but... It was the best she could do, before she made her way to Nathan... Sitting quietly by his side.
Emily wasn't spectacular at comforting others, no thanks to her stone... Or her past, but... Yet, she resisted the urge to cry right now... As she had to be strong... Somehow... If they were going to make their way home...
She only looked up for the briefest of moments when Krystal asked what happened to Elliot, blinking rapidly as she continued to fight her tears away.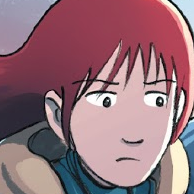 "He's... Gone..."
She said quietly.
Though Starscream and Krystal appeared to be in a bit of a scuffle at this point, Emily was too tired to intervene right now... And for once... She seemed indifferent to the whole situation, at least for now.​