Endearing Misanthrope
Forum Moderator: Convergence Series
The Convergence Series GM
"Do not presume to know more than I. That is precisely what I intended to do from the beginning. In your hands, you have allowed him to be captured, try as you might have to rectify such a mistake,"
Aska boasted toward Rita pompously, maintaining his irritated tone, as though he felt like Rita was condescending him. Indeed, he seemed to care even less for Ben's and Libra's opinion, as seen with his later words, instead only continuing to begin taking Sorey away from the danger of the area.
When Jiren commanded Aska with the request of "punishing" Will as she stood, overtaken by her darkness, Aska merely lifted his own head again. With that, both Jiren and Will were suddenly blown back several feet, a great, powerful gust of wind hitting them and threatening to knock them both off their feet.
"You would also do well to not presume to have any dominion over me. I ought to erase both of you as it is, but neither of you are even worth my gaze,"
he said.
As Jiren gave his life and Will reverted back later on, without much care for any of what had just happened, Aska wordlessly began to move again. This was not his business, and he cared not for any of it anyway.
With Sorey still in tow, the two of them began to gravitate away from the area once more, before a piercing voice stabbed through the air with enough force that it almost seemed like it put even time at a stop for a moment.
"And where do you think you're going?"
BOOOOOOOOOOOOM!
Suddenly, a massive horde of strange explosions burst all over Aska's body. The explosions had a bizarre property to them that was felt by everyone around; they could feel space around them distort, if one could ever put such a feeling into words. And with such distorted explosions erupting all over Aska...
"Othinus?! You...!"
Ollerus exclaimed, too shell-shocked by the Magic God's sudden appearance to do anything.
A loud screech came from Aska, before he suddenly fell from the sky, crashing into the ocean below where his body began to disintegrate into ash. Sorey fell back down to the rooftop without suffering any injuries meanwhile, but the Shepherd too was too shocked by what had just happened before his eyes.
Someone who was just described as one of the most powerful entities in the multiverse was casually put down like a dog.
Standing behind everyone, with her arm stuck out, Othinus let out a soft sneer.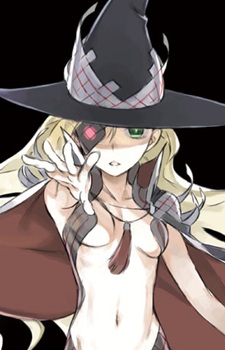 "The final condition of my ascension is now complete. The Arrow is in my possession, Gungnir has been assembled, and your Great Spirit has been put out,"
Othinus said haughtily, as though boasting the notion of her victory. She barely looked at everyone in front of her, not even acknowledging them as people, but rather, ants.
"Now that it has all been done... It is time to carry out what I have been waiting to for far too long. And... I would prefer it if I didn't have to look at insects when I did it."
"Othinuuuuuus!!"
Trailing behind her, Touma, with Severa on her back, followed by the surviving group that had accompanied him, between Giorno, Leivinia, 10032, Mason, Macy, Willard, Diego, Jolyne, and Ermes (with Max and Phil still missing), suddenly appeared, trailing behind the Magic God. As they came within full view, it seemed as though Othinus was surrounded between those who had been fighting Jiren and Marian before, and those who had gone off to find the Arrow before it was snatched up once again.
With a gasp, Touma looked upon the disintegrating form of Aska in the water, and then back at Othinus.

"You... What did you do?!"
"I did what I had to. Nothing less. Now, then. You would do well to savor the last moments of your existence. I must gather the necessary tools,"
Othinus simply said, before zooming off into the distance, flying away just as abruptly as she'd appeared.
Now, the entire group had been reunited, but there was little time to waste. Not when Othinus was this close to fulfilling her goal.
"We... We need to keep going!"
Touma said with a shaky breath.
@York
@Crow
@Takumi
@Lucky
@Yun Lee
@Gummi Bunnies
@CrunchyCHEEZIT
@Donder172
@Hahli Nuva
@Hood Rat
@Kaykay
@Jeremi
@Alex Azure
@Minerva
@Everybody
​